Next >> Viewing 1 - 20 of 563 stories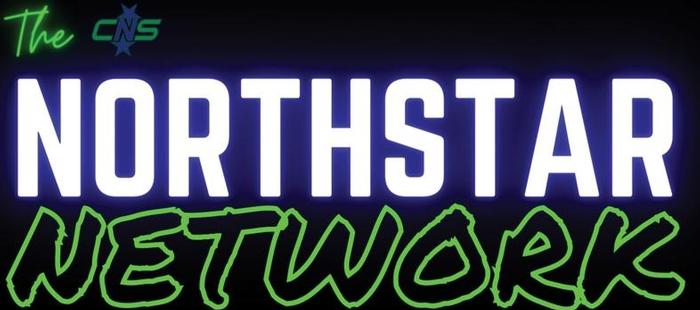 Northstar Network, Bringing CNS to the World:

This year's Northstar Network student broadcast crew "core" group of students includes (pictured above from left to right): Hunter Basciuska, Aaron Tarquinio, Drew Matyasik, Johnny Lisi and Landon Cook. The group is pictured getting ready to broadcast the C-NS vs. CBA Section III Championship game at the JMA Wireless Dome this past November. C-NS walked away with the Section III Title after defeating CBA 34-20. Did you know that Cicero-North Syracuse is the ONLY local high school offering live pregame and halftime shows complete with student hosts, commentators, analysts, producers, and photographers? Their broadcasts have garnered as many as (over) a thousand viewers and have reached fans from as far away as Ireland ...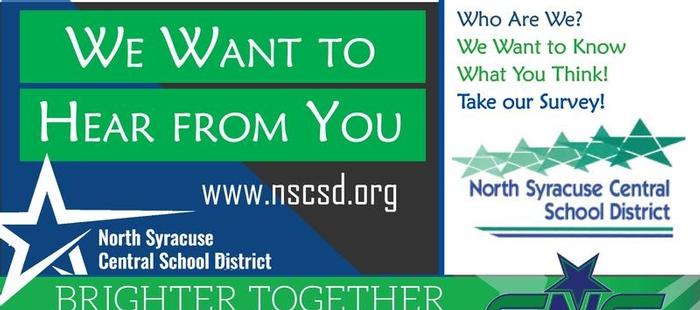 Community Input Needed Regarding Potential District Name Change:

The North Syracuse Central School District is exploring the possibility of changing its name to the Cicero-North Syracuse Central School District. The reason for considering a change is because many community members already think of the District as the "CNS" School District primarily because of the fact that CNS is the name of our high school and all of our sports teams and co-curricular activities. The District wants to have a consistent and recognizable name so that students and staff are unified and have pride in our schools. We are asking students, staff, families and community members to share their opinion about the potential name change by responding to a very brief (two question) survey. The survey is available by clicking here and will be open ...
Snow Day, Delay and Early Closing Information:

The North Syracuse Central School District wants to remind our families and community members of some important snow day, delay and early closing information. ParentSquare - The District uses ParentSquare to notify parents, guardians and staff of emergency school closings, delays and early dismissals. The system sends automated notifications based on user preferences. If parents or guardians need to update an email address or phone number, they should contact the Main Office of their child's school. Grandparents, babysitters and community members can sign up to receive Emergency Notifications by going to our "Join Community Groups" page , providing a name and email address and clicking the "Emergency Alerts" category. WEBSITE/SOCIAL ...
Notice Regarding Non-Public School Transportation for the 2023-2024 School Year:

Applications must be filed prior to April 1, 2023 To parents and guardians of students residing in the North Syracuse Central School District. As required by New York State Law, applications for transportation to and/or from Charter, private or parochial schools during the 2023-2024 school year, must be filed prior to April 1, 2023. Applications may be picked up and returned to the North Syracuse Central School District Transportation Department (5520 East Taft Road, North Syracuse) or can be downloaded by clicking the following link: www.nscsd.org/transapp . Families who need additional information should call the Transportation Department at 315/218-2107.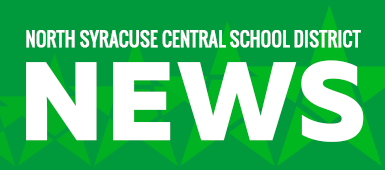 Superintendent Messages to Staff and Community:

Posted January 24, 2023 Click here for Superintendent's message to NSCSD Staff Click here for Superintendent's message to NSCSD Families Click here for the tips on talking to children about violence
Optimist Club of Cicero-North Syracuse Seeking Entries for Oratorical Contest with $2,500 Scholarship as Top Award:

The Optimist Club of Cicero-North Syracuse is sponsoring an Oratorical Contest with a top award of a $2,500 college scholarship. Students under the age of 19 who live within the boundaries of the North Syracuse Central School District are eligible to participate. This year's contest theme is "Discovering the Optimism within Me," and will take place on Wednesday, March 1, 2023 at the Jerome F. Melvin Administrative Office Building (5355 West Taft Rd., N. Syracuse, NY). Contestants will be asked to speak on the official topic for four to five minutes with timing beginning at the first spoken word. Contest applications, along with complete contest rules are available online by clicking here . The entry form should be mailed to Mr. Robert Crabtree at 5355 ...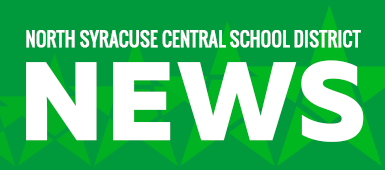 NSCSD Students and Staff Spread Holiday Cheer to Community:

Many thanks to the many NSCSD staff, students coaches, teachers, leaders and student groups who helped make the recent holiday season warmer, brighter and better for various students and community members! All schools in the District held their own multi-cultural holiday events and donation drives for various charity organizations. Some of the many groups to benefit from the efforts included The CNS Food Project (helping our own students), Make-A-Wish, The Rescue Mission, The Salvation Army, The Christmas Bureau, Meals on Wheels, Toys for Tots and Veteran's groups. In addition to the various charity events, schools worked hard to spread kindness and share the spirt of the season. Some of the many pictures shared with us from the holiday season ...
Students Recognized in CNY Scholastic Art Awards:

C-NS Junior Nikolas Servider's "La Citta Antica" Gold Key Award Winning Photograph For the past 70+ years, high school students from across Central New York have been recognized in the Central New York Scholastic Art Awards. Congratulations to the students from the North Syracuse Central School District, who were among the hundreds of Central New York junior and senior high school artists recognized in this year's CNY Scholastic Art Awards. The annual awards' program draws thousands of entries from talented students throughout 13 Central New York counties. Entries are judged by professional artists, educators and photographers. The 2023 Awards Ceremony took place on Tuesday, Jan. 17 at the SRC Arena ...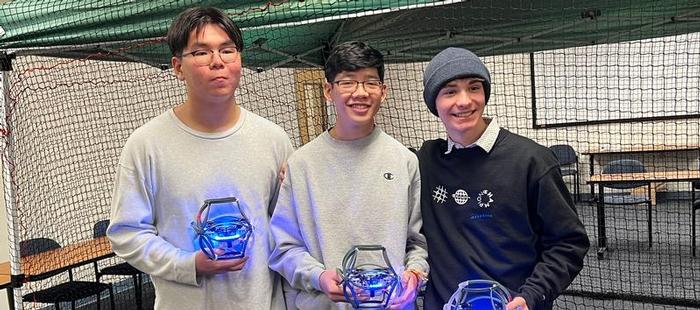 C-NS Students Participate in Drone Day at OCM BOCES:

On Friday, January 13, OCM BOCES held its first-ever Drone Day today at their main campus in Liverpool. As the educational organization gets ready to start a Drone service for students in its 23 component districts, it brought together about 30 staff and students from those districts to get a first-hand look at drones. Marty Miner, a North Syracuse Central School District Technology Teacher at Cicero-North Syracuse High School, brought three of his students to the event to share their experiences with drone technology. We appreciate our students, juniors Nolan Hartough, Nathan Luangaphay and Brian Pham, taking their time to speak to others about the skills they have gained and potential job opportunities. Our Technology Director Jason Clark and Instructional Technology ...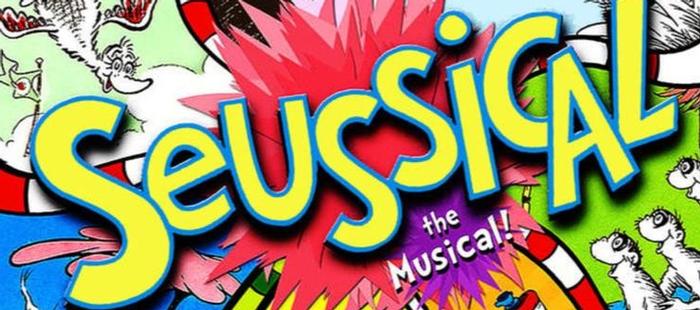 North Syracuse Junior High School Presents "Seussical" Jan. 13 & 14:

The North Syracuse Junior High School Drama Club is excited to present "Seussical the Musical" this week on Friday, Jan. 13 and Saturday, Jan. 14. Performances will take place in the school's auditorium both nights at 7 PM. Advanced sale, reserved seat tickets are available for $12 and can be purchased from cast and crew members (see listing below) or Mr. Halpin (jhalpin@nscsd.org) General admission tickets are available and can be purchased ahead of time and at the door. General admission ticket are $8 for students and senior citizens and $10 for adults. WHAT IS SEUSSICAL? This is a musical based on the works of Dr. Seuss, but it isn't just a string of his stories set to music. And it isn't ...
C-NS Welcomes All-County Musicians This Weekend - January 7, 2023:

C-NS High School is Getting Ready to Welcome all the wonderful musicians in Onondaga County to the 2023 SENIOR HIGH SCHOOL ALL-COUNTY MUSIC FESTIVAL THE CONCERT IS SATURDAY, JANUARY 7, AT 2:00. TICKETS ARE $5.OO EACH The Onondaga County Music Educators Association presents the 2023 Senior High School All-County Music Festival at Cicero-North Syracuse High School on Saturday, January 7th. The program consisted of the Orchestra, under the direction of Dr. Juan LaManna (SUNY Oswego); Chorus, under the direction of Dr. David J. Rudari (Onondaga Community College); and Band, under the direction of Dr. Jared Chase (Nazareth College). Each Fall, students from all ...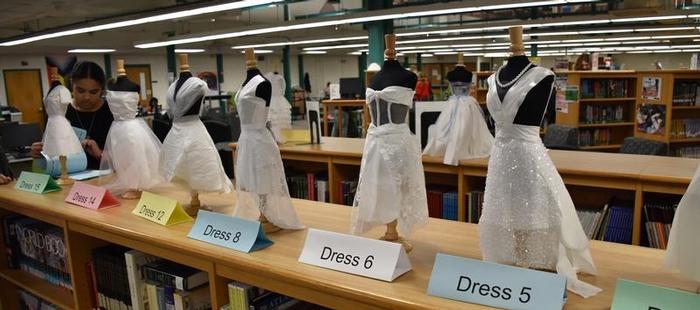 North Syracuse Junior High School "Project Runway" Winners Announced:

Again this school year, the North Syracuse Junior High School Library hosted their very own Project Runway! This is the second year that Ms. Bellucci's Fashion 9 classes have been tasked with creating beautiful wedding dress designs out of toilet paper, mimicking the popular show, Project Runway. Students and staff at the junior high then had the very difficult task of voting on their favorites. The results are in and the school is proud to announce winners from the four categories of Best Overall Design, Best Use of Fabric, Best Execution & Detail, and Most Original Design. Don't miss congratulating the winners and participants on a job well done for this exciting event showcasing their talent and hard work. Winners: Best ...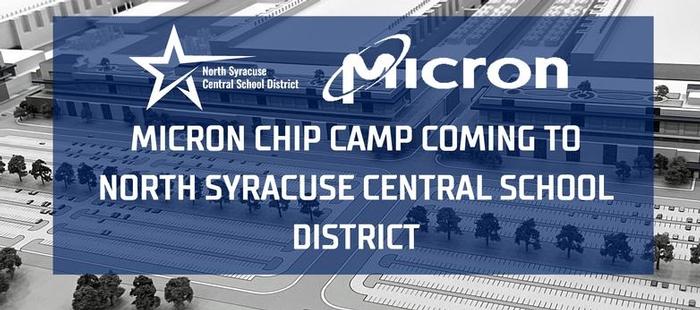 District Will Offer Micron Chip Camp Thanks to Grant Received by North Syracuse Education Foundation:

The North Syracuse Central School District is excited to announce that approximately 120-150 NSCSD students will have the opportunity to attend Chip Camp this June thanks to a grant from the Micron Foundation, awarded to the North Syracuse Education Foundation (NSEF) on November 30. Sponsored by the Micron Foundation, Chip Camp is a day camp filled with hands-on STEM (Science, Technology, Engineering & Math) activities related to semiconductor manufacturing and engineering jobs. Chip Camp attendees will learn and experience what engineers and scientists do every day in a semiconductor company. Thanks to the grant funding, the camp will be offered at no cost to 7th, 8th, and 9th grade NSCSD students. The North ...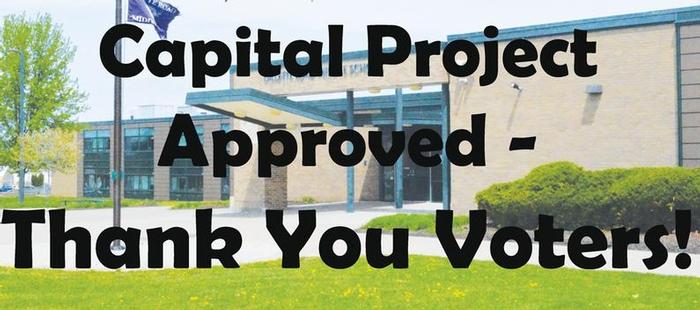 District Voters Approve Capital Referendum:

North Syracuse Central School District voters have approved a capital project referendum for $61.2 million including safety & security and infrastructure improvements throughout the District, along with the installation of a multipurpose turf field for athletic teams. 786 votes were cast, with the final tally being 485 yes votes and 301 no votes for a 61.7% voter approval. The majority of the project will be covered by state aid, reducing the tax levy increase to less than ½ percent or approximately $9 annually on a home valued at $100,000. "Many thanks to all of our community members who came out to vote on this important project. We're grateful for a community that supports all aspects of education and extracurricular opportunities for students," said Superintendent ...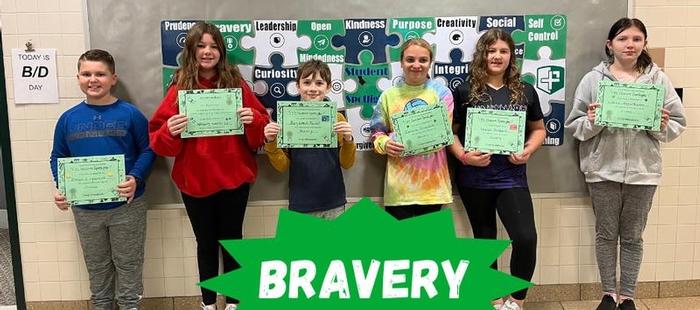 Gillette Road Middle School Students Receive P2 Awards:

On Tuesday, Nov. 29, 2022, a group of Gillette Road Middle School students received their school's Positivity Project Student Spotlight awards. Students were nominated by staff members or classmates to receive this recognition for demonstrating the character strengths of integrity, teamwork, creativity, bravery or curiosity. Associate Principal Sarah Jones shared the pictures and said, "Congratulations to all of our Student Spotlight recipients. You help to make our school a great place to be every day." The following students were recognized with awards: For Teamwork - Anthony Aloi (5 th grade), Suhaill Ali Raza (5 th grade), Ava Beatie (5 th grade), Austin Benedict (6 th grade), Molly Byrne (6 th grade), Kailey Campbell ...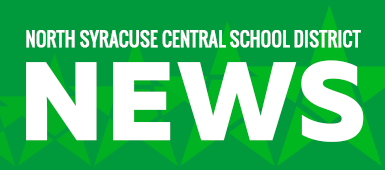 Nutritional News:

The North Syracuse Central School District Food Services Department provides thousands of students with healthy, nutritious meals during their school-day. Children can learn good habits for life by making healthy food choices and getting proper exercise. Food Services staff work hard to ensure that students and families know about meal and snack options available. The department recently provided a Smart Snacking guide to help students decide on choices that will serve them well. Click here to view the flyer on Peachjar.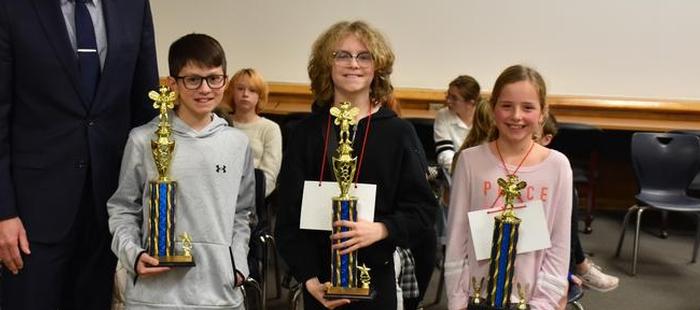 Stellar Spellers Shine in Spelling Bee Competition:

On November 30, 2022, thirty-three students from Roxboro Road Middle School, Gillette Road Middle and North Syracuse Junior High School gathered at the North Syracuse Central School District Office to compete in a District-wide spelling bee. The talented youth from grades five through eight were challenged with a variety of words ranging from simple spellings such as "streak" and "freedom" to more difficult spellings such as "aggravate." All students came to this competition after completing written and oral exams within their schools. The competition ended with the correct spelling of "philosophy," "Camelot" and "Penelope" by Abby Baker from Gillette Road Middle School. ...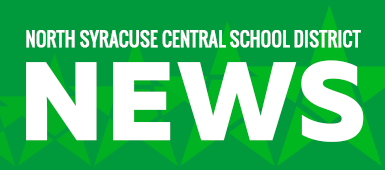 Junior High School Community Builders Club Donates to Local Festival of Trees:

For the fourth year in a row, the Community Builders Club at North Syracuse Junior High School has donated a tree to the Everson Museum of Art Festival of Trees and Light. The theme of this year's Community Builders Club tree is Building Community through Helping Hands. Kathy Carr, the advisor for the school's club shared the pictures and her thanks to everyone involved in this project. Students pictured in the photos are Bailey Corp, Sierra Anderson, Ariyanna Davis and Katie Barney. Click here to learn more about the Festival and to purchase tickets for the event.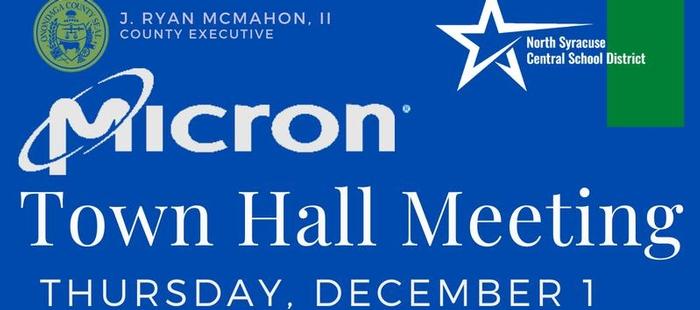 Micron Town Hall Thursday, Dec. 1 at North Syracuse Junior High School:

Onondaga County Executive J. Ryan McMahon, II has announced another public town hall meeting regarding the recent commitment from Micron Technology to invest $100 billion to build a state-of-the-art semiconductor facility in Onondaga County. It will take place at North Syracuse Junior High School (5353 West Taft Road in North Syracuse) on Thursday, December 1 at 5:30 PM. Onondaga County Executive McMahon said, "This latest town hall continues the commitment made by Micron and my administration to actively engage and inform the community as this historic invest progresses." McMahon continued, "To date, we have had several meetings with key stakeholders, community groups as well as town halls and we will continue to engage with all members ...
Next >> Viewing 1 - 20 of 563 stories