Next >> Viewing 1 - 20 of 226 stories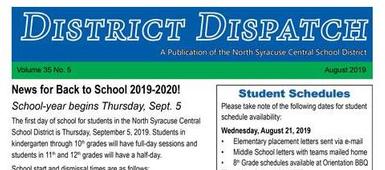 Back-to-School Newsletter Available Online:

The August 2019 edition of the North Syracuse Central School District's newsletter, The District Dispatch , is now available online by clicking here . Be sure to check out the color version of the newsletter (with LOTS of back-to-school information) before it hits your mailbox. Click here to view/download the newsletter.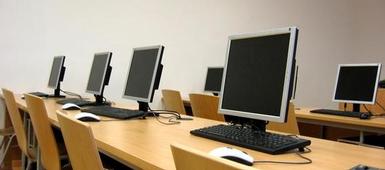 Internet and Social Media Safety Information:

Dear Parents: As you may know, the North Syracuse Central School District's Department of Information Technology provides students access to a state-of-the-art computer network and devices for educational purposes. While this access allows students to explore thousands of libraries, databases, and educational web sites, it does not come without risk. As part of our efforts to teach students about internet safety, they must read and acknowledge the district's approved computer, internet, e-mail and telephone use policy (4201) before being given access to district devices. We also maintain filtering software designed to block access to certain internet sites. While our filtering software is effective, it is not perfect. In the 2019-2020 school year, we ...
Kindergarten Orientation Events for 2019-2020 School Year:

The North Syracuse Central School District is getting ready for the 2019-2020 school year and is pleased to announce kindergarten orientation events at our elementary schools. Kindergarten orientation will take place at the following locations on the dates and times listed: School Date Time Allen Road Elementary 315/218-2300 August 29, 2019 9 a.m. to 10:30 a.m. KWS Bear Road Elementary 315/218-2400 August 28, 2019 9 a.m. to 10 a.m. Cicero Elementary 315/218-2500 August 28, 2019 9 a.m to 10 a.m. Lakeshore Road Elementary 315/218-2600 August 27, 2019 9:30 a.m. to 10:30 a.m. ...
Summer Regents Bus Routes:

The North Syracuse Central School District will provide transportation for the August 13 and 14 Regents exams at Cicero-North Syracuse High School at the following times/locations: Morning Exams Bus #561 - Pick up at Bear Road Elementary School beginning at 7:40 a.m. Bus #562 - Pick up at District Office Building beginning at 7:30 a.m. Bus #557 - Pick up at Roxboro Road Middle School beginning at 7:40 a.m. Bus #556 - Pick up at Bridgeport-Rinaldo East & Astor Drive beginning at 7:40 a.m. All buses and will drop off students at C-NS High School by 8:00 a.m. for the morning test When leaving C-NS in the morning (by 10:45 a.m.), students should take the following buses to the following locations: # 561 to Bear Road Elementary ...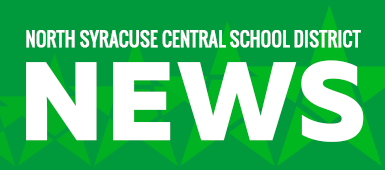 Grade 5-12 Student Passwords Will be Reset August 19:

Parents and students in the North Syracuse Central School District should be advised that passwords for all student school/district accounts (schooltool, Google) for students in grades 5-12 will be reset to their default password on August 19, 2019 . Passwords are routinely reset each year to ensure that students will be able to access their accounts at the beginning of the school year as many students forget their unused passwords over the summer. For students that may be unsure of their default password, email messages have been sent to parents with information about default settings. Parents/students of affected students will also receive a pop-up message with instructions when logging into schooltool prior to August 19.
2019 Teacher of the Year is Sara Bambino from Cicero-North Syracuse High School:

On June 17, the North Syracuse Central School District proudly presented their 2019 Teacher of the Year award to Sara Bambino. She will go on to the statewide program for Teacher of the Year, sponsored by the New York State Education Department. Sara began working in the North Syracuse Central School District in 2004, first as a summer school teacher, and then continuing as an English teacher at North Syracuse Junior High School. In 2012, she began teaching various courses at Cicero-North Syracuse High School. Her teaching has included AIS English, Speech, Creative Writing, English Honors, American Literature, Emotional Intelligence and more. Sara lives by the Positivity Project's motto,"other people matter," a mind-set that she feels has shaped her teaching. ...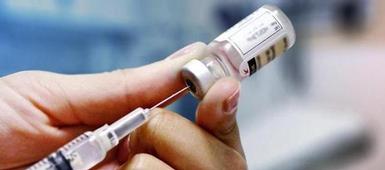 Change to NYS Immunization Law Removes Religious Exemption:

On June 13, 2019, the law allowing parents to request and obtain exemptions from immunization requirements based upon statements of religious belief was repealed. The new law, which is effective immediately, no longer allows children to attend school in the North Syracuse Central School District without required immunizations. The district will not allow unvaccinated students to participate in any summer programs or to continue enrollment in September if they are not immunized as required by law. For the 2019-2020 school year only, the law allows previously unvaccinated students to attend school as long as families can demonstrate that those children have received at least the first dose in each required immunization series and that they have age appropriate appointments scheduled ...
Register Your New Student Now! Evening Registration Sessions Available by Appointment Only:

The 2019-2020 school year begins on September 5 and registration has begun! Whether your family is brand new to the North Syracuse Central School District or you have older children enrolled here, it is important to register any new students for the upcoming school year! Register early and beat the August rush! If your child has been attending school in NSCSD, there is NO ACTION REQUIRED. This pertains only to those students who have moved into the district or have reached the age requirement for kindergarten. WHERE DO I REGISTER? The North Syracuse Central School District's Registration Office is open Monday through Friday from 8 a.m. until 12:00 p.m. and 1:00 to 4:00 p.m. In addition to normal registration hours, this year we are offering evening registration on the following ...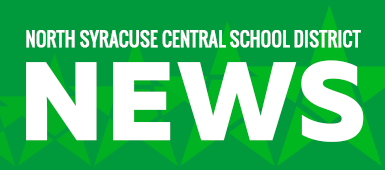 Superintendent's Message Regarding High Heat:

Hello North Syracuse Central School District families! I wanted to take a moment to introduce myself and send a quick message as we begin our first summer scorcher weekend. You may have noticed that the district has cancelled all outdoor activities for the weekend. Extremely hot and humid weather is being predicted throughout the weekend and we are advising our families to take precautions to prevent heat-related illness. As a Central New York resident for many years, I understand wanting to enjoy every second of summer since we do seem to have to wait a long time for the sunshine. I encourage you however, to make sure to enjoy the weather safely by staying cool and hydrated. The district houses summer programs at some of our school buildings, many run through outside ...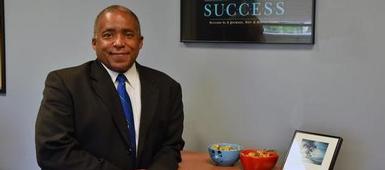 Welcome Superintendent Bowles!:

The North Syracuse Central School District is proud to welcome Daniel D. Bowles as the district's new superintendent of schools! Mr. Bowles, a long-time employee of the District and resident of the community, officially began his superintendency on July 1, 2019. The District's Board of Education approved Mr. Bowles' appointment this past April after a rigorous search process. "Mr. Bowles stood out among a highly-qualified field of candidates because of his passion for our district and his proven track record in making effective, student-focused decisions," said former North Syracuse Board of Education President Michael Shusda. "We truly believe that Mr. Bowles has the right blend of leadership skills and experience to keep our district moving forward." ...
Congratulations C-NS Class of 2019:

On Thursday, June 27, the 686 students making up the Cicero-North Syracuse High School Class of 2019, crossed the stage of the SRC Arena at Onondaga Community College. Please click here and take a moment to view a brief congratulatory message from former Superintendent of Schools Annette Speach. Click here to view a selection of graduation photos on Facebook .
C-NS Star Shop Camo Crew Neck Pre-Sale:

The Star Shop at Cicero-North Syracuse High School is holding a public presale for camo crew necks. The shirts will be on sale in the fall but you can reserve one now by completing the online form here . Orders will be processed in September. In September, you can pay with a card over the phone or you can come to C-NS HS and pay by cash or check. You will have to come to C-NS HS to pick up your order. If you have any questions, please contact Linda Dwyer at 315 560-6786. Click here and flip to page 20 for an item description .
2019 Regional Summer School Information:

The North Syracuse Central School District is taking part in the OCM BOCES Regional Summer School program for 2019. The program will take place at Cicero-North Syracuse High School. Student sessions begin on July 10. Click here to download the entire summer school calendar. Busing for students in the North Syracuse Central School District is provided at group stops. Click here to view summer school bus information. Students must register for summer school through their school counselor. They will not be able to register on site. All necessary forms should be completed and turned in on the first day of Summer School. The Regional Summer School program at Cicero-North Syracuse High School is managed by OCM BOCES. Additional information about the OCM BOCES Regional ...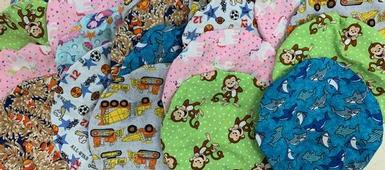 C-NS students make surgical caps for Golisano Children's Hospital:

Each year, Family & Consumer Science Fashion Design students at Cicero-North Syracuse High School have the opportunity to create and choose their own community service project. This year, they have been busy making surgical caps for Golisano Children's Hospital which children will get to use—and keep—while they prepare for surgery. Students used fun, novelty fabrics to make the surgical caps in an effort to help bring some light to a scary time in the children's lives.
Class of 2019 Graduation Ceremony June 27:

The Cicero-North Syracuse High School Class of 2019 graduation ceremony will take place on Thursday, June 27 at 6:00 p.m. at Onondaga Community College's SRC Arena (4585 W. Seneca Turnpike) in Syracuse. This year's Valedictorian is Julia Rupp and Salutatorian is Gabriel Khan. Click here to read about Julia and Gabriel on Syracuse.com . Click here during the ceremony to watch a livestream video . Following is the list of candidates for graduation: Lauryn A. Abar Amara N. Abdel-Aziz Olivia P. Abry Mahad Ahmed Abigail A. Ainsworth Santino A. Alcaras Chad M. Ambriati Nevaeh C. Amo Rhys Q. Amos Austin S. Anderson-Stasko Brooke E. Andrews Clayton W. Andrews Emma J. Annable Amiya D. Applewhite ...
C-NS students seeking candidate for prosthetic hand:

Students at Cicero-North Syracuse High School have had the unique opportunity this school year, to be involved in a project for the 3-D printing of a prosthetic hand. Working through e-NABLE , under the direction of teacher Mark Parrish, students have completed the printing of a fully operational prosthetic hand and are looking for a someone who can use the device. C-NS students involved in the project created a YouTube video about the first hand and t he project was recently featured on News Channel 9 . If you, or someone you know, may be able to use the device, please email Mark Parrish .
C-NS Optimist Club participates in Relay for Life and helps fight cancer:

The C-NS High School Optimist Club participated in the Relay for Life on Saturday, June 8, at the Bragman Stadium. The students decorated illumination bags in memory of loved ones that have loss their battle to cancer. Some bags were also decorated for Dr. Kathleen Gramet, former superintendent of schools; Catherine Cifaratta, former Board of Education member; Bonnie Wenham, former teacher at Allen Road Elementary School; Edith MacGeorge, former Central Science Supply coordinator; Rose Clarke, former nurse at Cicero-North Syracuse High School; and Suzanne Berti, former teacher at Roxboro Road Middle School. The students also did face painting, sold baked goods, raffle tickets, and had games for contestants. The club raised over $600 and donated the funds to the American Cancer ...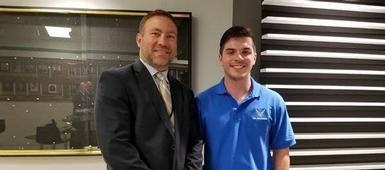 C-NS student receives Air Force ROTC scholarship:

Congratulations to Cicero-North Syracuse High School senior Tanner Dwyer for having received an Air Force ROTC Scholarship. Tanner was presented with his scholarship on Friday, May 31 in front of family and friends in the C-NS Commons area. Lt Col Timothy D. Kimbrough presented Tanner with his scholarship award. The ROTC scholarship is very competitive with an intensive interview and physical process. Tanner will be attending the University of Alabama's ROTC program in the Fall. Congratulations!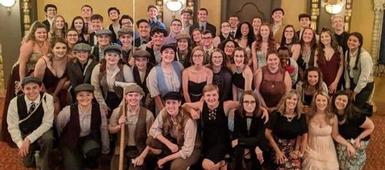 C-NS takes home four 2019 Syracuse High School Theatre Awards:

Congratulations to the Cicero-North Syracuse High School Theater Guild for taking home four awards in the 2019 Syracuse High School Theatre Awards! The following awards were received: Outstanding Overall Production of a Musical (Large School); Outstanding Music Direction; Outstanding Performance by an Ensemble/Chorus; and Outstanding Production Number ('King of New York')
Next >> Viewing 1 - 20 of 226 stories