Next >> Viewing 1 - 20 of 430 stories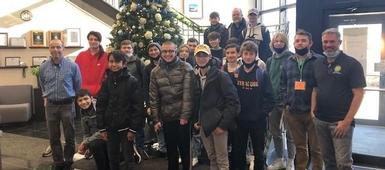 C-NS Aviation and Aerospace Students Explore Opportunities at C&S Companies:

On Friday, December 3, the Cicero-North Syracuse High School Career Center and Technology Department teamed up to bring the school's Aviation and Aerospace class to a local engineering firm to learn directly from experts in the field. The group of about 20 C-NS students traveled to C & S Companies, an engineering, architecture, planning, environmental, and construction services organization. While at C & S Companies, students had the opportunity to hear from speakers about aviation planning, aviation engineering and drone technology and were even paid a visit from the Federal Aviation Administration. The Aviation and Aerospace course is a new elective for students at C-NS created due to forecasts calling for a dramatic increase in the demand ...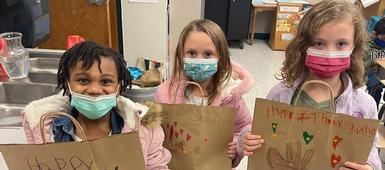 Allen Road Elementary School Students Make Thanksgiving Bags for Rescue Mission:

Throughout the month of November, students at Allen Road Elementary School have been involved in a school-wide project for a great cause. Students used some class time to decorate more than 100 brown paper bags, which will now be given to the Rescue Mission. On Thanksgiving morning, the bags will be filled by Rescue Mission volunteers and then delivered by volunteer drivers. The bags are provided to community members in need including homeless, homebound, disabled and elderly who don't have the money to afford a meal or don't have family to eat with on the holiday. Each package includes a warm thanksgiving meal (turkey, potatoes, veggies, stuffing), a piece of pie, some candy, and nice notes/kind words from project donors. Many students ...
Winter Weather Reminders:

Winter weather is beginning to make an appearance and the North Syracuse Central School District wants to remind our families and community members of some important snow day, delay and early closing information. SCHOOLMESSENGER - The District uses SchoolMessenger to notify parents, guardians and district staff of emergency school closings, delays and early dismissals. The system generates an automated phone call, email message – if an email address has been provided to the District – and a text message for parents, guardians and staff members who have opted in to the SchoolMessenger text message service. Learn more about text alerts on our website by clicking here . If parents or guardians are unsure whether the district has their correct email or phone ...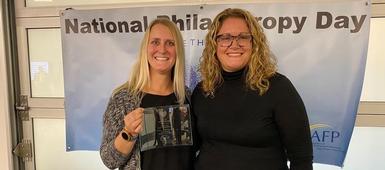 C-NS Principal's Cabinet Honored with "Outstanding Youth in Philanthropy" Award:

On Monday, November 15, The Cicero-North Syracuse High School Principal's Cabinet was honored by the Association of Fundraising Professionals (AFP) Central New York Chapter with the organization's "Outstanding Youth in Philanthropy" Award. The C-NS Principal's Cabinet, led by teacher Melissa Palmisano (pictured above left), is made up of 30-40 students recommended for the group because of their leadership skills. During the school year, the group meets with C-NS Executive Principal Jamie Sullivan (pictured above right) and the school administrative team on a regular basis to discuss how they can work together to best benefit the greater school community. For several years, the Principal's Cabinet has ...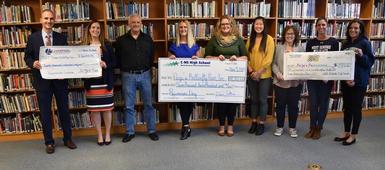 District Partnerships Raise Money for Paige's Pajamarama:

For the second consecutive year, the North Syracuse and Liverpool school districts renewed their friendly battle to be named top supporter of Paige's Butterfly Run, Inc. and Paige's Pajamarama. Paige's Pajamarama is a charity event allowing students to wear their pajamas to school when making a donation to Paige's Butterfly Run, Inc., an organization which supports children with pediatric cancer at Upstate Golisano Children's Hospital. In 2019, C-NS students challenged Liverpool High School students to raise more money for Paige's Pajamarama by creating a challenge video, which went viral. While the 2019 challenge was initially only for the high schools, involvement grew and the event expanded ...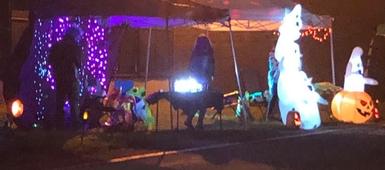 NSJH Community Builders Club Lives up to Its Mission:

Some dedicated members of North Syracuse Junior High School's Community Builder's Club were at Lakeshore Road Elementary School on October 29th for the school's Trunk or Treat event. Members toughed it out with the sporadic rain and made sure all the trick or treaters would have a great time! Students that helped were: Madeleine Frisch, Angel Cuencas, Ethan Meives, Sydney Rapp, Cassandra Luce and Charlie Daniels .
Cicero-North Syracuse High School Presents '12 ANGRY JURORS':

Cicero-North Syracuse High School is pleased to announce their fall play, ' 12 Angry Jurors '. The shows take place at 7 p.m. on Thursday, November 18, Friday, November 19, and Saturday, November 20 in the high school auditorium, and is sponsored by Driver's Village. "We are thrilled to be back on stage again performing to a live audience, join us as we turn the auditorium into a 1950's jury room", said Director Kerry Gilberti. The play is a classic 1954 American courtroom that focuses on a jury's deliberations in the first-degree murder trial of an 19-year old teenager accused in the stabbing death of his abusive father, where a guilty verdict means an automatic death sentence. The deliberations ...
Project Connect Brings Students and Schools Together:

During the month of October, in recognition of National Bullying Prevention Month, schools in the North Syracuse Central School District participated in Project Connect. The project is designed to bring awareness to how every person has the ability to make a difference in our District by making our buildings more welcoming and accepting. Participation in the process is simple - students simply write a message of kindness on a strip of construction paper and the strips are then taped or stapled together to result in one long, connected chain that visually represents the power of uniting for a common cause. The chains will be collected from schools and will be gathered together and displayed at the Jerome F. Melvin Administrative Office Building during the month of November. Kristen ...
2021 Military Honor Roll Inductees:

On Friday, November 5, the North Syracuse Central School District honored the 2021 Military Honor Roll inductees during a ceremony at Cicero-North Syracuse High School. The District established the Military Honor Roll in 2012 to recognize and honor former students that have gone on to military service. New inductees are recognized at ­public ceremonies held every three years. Prior to the ceremony, inductees have their names engraved on special plaques by branch of service. The plaques are placed prominently at Cicero-North Syracuse High School in an encased display known honorably as the Military Honor Roll. We are proud to honor this year's inductees and to recognize the sacrifices these men and women have made for our country. The 2021 Honorees are listed below by branch of ...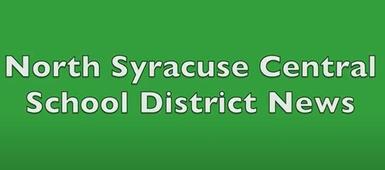 District Looking for Input in Strategic Planning Process:

The North Syracuse Central School District is beginning the process of developing a strategic plan to guide our decisions and resources over the next several years. One of our first steps is to survey our staff, students, parents and community in order to determine our core beliefs and values as a District. The survey will be open until 5 p.m. on Friday, November 12. NSCSD community members are invited to watch a brief introductory video message from Superintendent Bowles by going to https://youtu.be/K6Qq2F58-WU . The survey can be accessed online at https://www.surveymonkey.com/r/YMXV573 through November 12, 2021.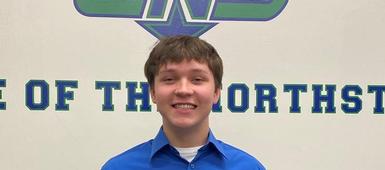 NSCSD Musicians Invited to All-State:

Three Cicero-North Syracuse High School musicians have been selected as participants and/or alternates for the 2021 New York State School Music Association (NYSSMA) All-State Performing Ensembles. The conference and final concerts, which will be held in Rochester at the Convention Center and Eastman Theater, will take place from December 2-5, 2021. Thousands of students auditioned for this honor last spring at solo and ensemble festivals throughout the State. The students performed a level 6 solo and were evaluated by a NYSSMA adjudicator. C-NS Senior Mikey Mousaw was selected to BOTH All-State Chorus and Vocal Jazz. He will be representing our District in the Vocal Jazz Ensemble, which only choses 16 students from across the state. Mikey is one of 4 tenors that were ...
C-NS Career Center Helps Students Explore Options for College and Career:

On Friday, October 22, Erin Deaver, the Career Education Coordinator for Cicero-North Syracuse High School's Career Center brought 27 C-NS seniors to a special open house at Onondaga Community College. As part of her work in the Career Center, Deaver regularly works with students to help them develop their plans for their future after high school. The Career Center is designed to allow students to explore career interests and consider options including military and trades in addition to college and career. Students can spend time building their resumes and learning workforce preparation skills as well as getting financial aid and scholarship assistance. The October 22 visit to OCC provided the seniors with a glimpse of on campus life and allowed ...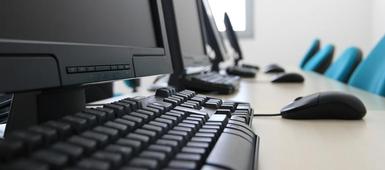 NYSED Digital Equity Survey:

Beginning November 1, parents and guardians in the North Syracuse Central School District will be asked to fill out a student digital equity survey when logging into SchoolTool. Parents/guardians will be asked to complete one survey for each child prior to Nov. 19. The survey is mandated by the New York State Education Department (NYSED), who will use the information collected to promote educational equality concerning digital access. To access the Digital Access Survey in SchoolTool, select your child and click on the User Defined Tab. From the drop-down menu, select "Digital Access Survey" and click the add icon (green plus sign), answer the 9 questions displayed, then click the Save icon (green disk). NYSED states, "Identifying student ...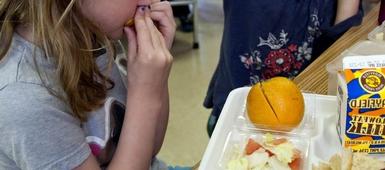 Nationwide Service Disruptions Impacting School Meals:

As the COVID-19 pandemic continues, we are seeing nationwide disruptions to manufacturing, supply and distribution channels. You may have experienced this yourself when you've tried to order something online or buy something in the store and what you're looking for isn't available right now. What does the shortage mean for school meals? In short, it means that we're having trouble getting certain foods and supplies. Your student(s) may notice that we're serving different items than we've served in the past or different items than were listed on the menu. School districts across the country are experiencing these shortages and unfortunately, we cannot control the problem. We are doing our best every day to come up with solutions to ...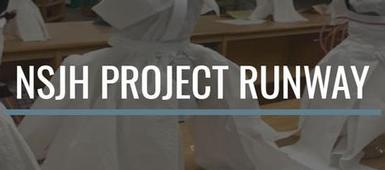 North Syracuse Junior High School Fashion Students' Designs Hit the Runway:

Students in Nita Bellucci's Fashion in Our Lives classes at North Syracuse Junior High School are taking their classroom lessons to the next level and bringing learning to life with a "Project Runway" contest at their school. Project Runway, a popular reality tv show focused on fashion, pits contestants against each other as they strive to create top clothing designs while restricted by time, materials and theme. As part of the curriculum for the Fashion in Our Lives course, students spend time exploring clothing styles, designers and trends and investigate influencing factors. As students develop their knowledge of fashion, they learn how to bring their ideas to life by constructing their own textile projects. For her Project Runway contest, ...
Several Teams of C-NS Students Participate in "Out of the Darkness" Walk:

On Saturday, October 9, a number of high school students created teams and participated in the Syracuse Out of the Darkness Walk to raise funds for the American Foundation for Suicide Prevention. Three of those students, Genevieve Costigan, Maddy Gessini, and Emma Miller, work hard all year on the walk committee to plan and implement it each year. These students all became involved after losing a friend or struggling through their own mental health issues. Genevieve Costigan started a team for CNS Chorus and had more than 15 members participate including chorus director, Danielle Rausa and orchestra director John Harnois. These students sang along to music played by our DJ and 4 D productions and entertained many while there. They have worked hard ...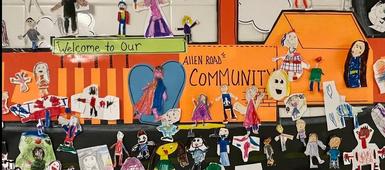 Allen Road Elementary Students Celebrate Community Connections:

Visitors to Allen Road Elementary School now have a special view of their school community thanks to a school-wide collaborative art project led by Megan Paye. Megan is an art teacher at both Allen Road Elementary and Gillette Road Middle School. As an art teacher, she recently worked with Allen Road students around the concept of being a part of a community. The students gave examples of different communities they belong to (sports teams, North Syracuse and churches) and how it feels to be part of those communities. Megan discussed the project and said, "The conversations led to students sharing that it feels good seeing friends they've made on the bus in the hallways, at lunch, or seeing people from school at the grocery store. ...
Structured for Success! Capital Project Vote on December 8:

Voters will be asked to approve the December 8 bond vote with no tax increase for $64.96 million of facility improvements October 5, 2021 - At its meeting on October 4, the North Syracuse Central School District Board of Education unanimously adopted a resolution calling for a December 8 public referendum on $64.95 million worth of construction upgrades to Cicero-North Syracuse High School and Cicero, Lakeshore Road, and Smith Road elementary schools. The project will be paid for through a combination of New York State education building aid and on-hand reserve funds. As a result, there is no projected ...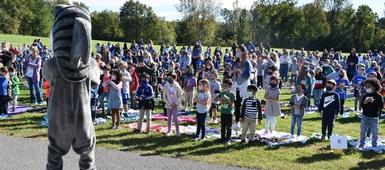 Smith Road Elementary School Kicks-Off the Year with Character Education Assembly:

Students and staff at Smith Road Elementary School were excited to kick off their Character Education campaign this past week during the school's first full assembly in almost two years! To bring students together safely, an outdoor gathering was help on Wednesday, Sept. 29, which turned out to be a beautiful, sunny, fall day. Five 4 th grade student leaders directed the assembly along with Principal Lyndsey Maloney and Music Teacher Rebecca Hall. The student leaders, who were chosen for that role because they had all demonstrated positive character traits, had the job of teaching other students about those traits: Responsibility Honesty Character Respect The student leaders discussed what each trait meant to them ...
Next >> Viewing 1 - 20 of 430 stories