Next >> Viewing 1 - 20 of 328 stories
C-NS students Earn Prestigious Seal of Biliteracy:

15 Cicero-North Syracuse High School students recently received notification that they had met the rigorous requirements necessary to earn Seals of Biliteracy/Triliteracy on their high school diplomas. In New York State, the Seal of Biliteracy was adopted it in April of 2016 because of its major benefits, including: Identifying high school graduates with language and biliteracy skills for employers; Providing universities with additional information about applicants; Preparing students with 21 st century skills; Recognizing the value of world and native language instruction in schools; and Affirming the value of diversity in a multilingual society. To qualify for the designation, students must ...
Board of Education Approves Revised Calendar, Superintendent Sends End of School Year Letter:

At a special meeting on Tuesday, May 19, the North Syracuse Central School District Board of Education approved a revised calendar for the end of the 2019-2020 school year. Due to changes based on Governor Cuomo's executive order, the final day of instruction for students will be June 15, 2020. North Syracuse Central School District Superintendent of Schools Daniel Bowles also sent a letter to families with clarification about end of year grading .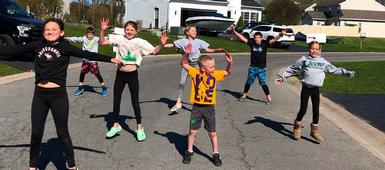 Take part in DREAM Challenge:

Welcome to the D.R.E.A.M. challenge! This is designed to get our District up and moving to keep us all in good ­physical and mental health. We understand the challenge of working on ­computers/­devices all day long and want to encourage you each day to: D- Drop everything R- Recharge E- Energize A- And M- Move Your team for this challenge will be your school. Each school will work together to achieve the collective goal of physical and mental fitness. After you complete your DREAM ­activity for the day, go to our website to log your activity by filling out a quick ­Google form. You can log your movement daily or weekly, whatever is best for you. If you would ...
C-NS Class of 2020 Merchandise Sale Through May 30:

A public sale for Cicero-North Syracuse High School Class of 2020 merchandise is taking place online through Papa's Sports through Saturday, May 30. Click here to view the catalog and order your gear .
Budget Proposal Prioritizes Students' Social-Emotional Needs in Challenging Times:

Superintendent's Message We are in unprecedented times. Our school buildings have now been closed for more than two months and will remain shuttered for the rest of the 2019-2020 school year. Despite the physical closures though, work continues on all levels. The North Syracuse Central School District continues to educate students through teacher-led remote learning. Meals and technology services are being provided and planning for upcoming years continues. On Monday, May 11, our Board of Education, for the first-time ever, approved a budget proposal via a "Zoom" meeting. Unprecedented times. When we began planning the 2020-2021 school budget many months ago, we were optimistic about the additions that might ...
Junior High Musician Selected for All-County Festival:

Congratulations to North Syracuse Junior High School student, Kevin Gonci, who auditioned for the All County Jazz Ensemble and made it in as the 1st alto saxophone! The festival was supposed to take place the weekend of April 24 and 25 at Marcellus High School. Kevin's music teacher and NSJH Band Director Jen MacDerment said, "Even though we are all disappointed that the festival was cancelled, we are so proud of Kevin and his positive attitude. He is still practicing his jazz music and is an outstanding musician and all around great kid!"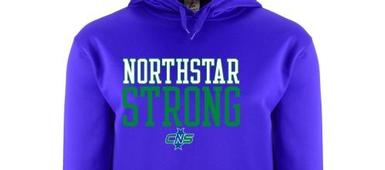 Northstar Strong Merchandise on Sale:

During the school building closure, show your Northstar spirit with new "Northstar Strong" merchandise. Click here to order online through May 14.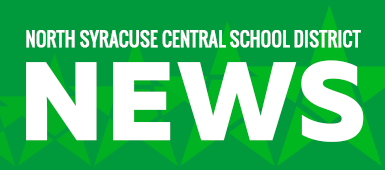 New York Schools Will Remain Closed for 2019-2020 School Year:

On Friday, May 1, New York State Governor Andrew Cuomo announced that all schools in New York State will stay closed for the remainder of the school year and continue distance learning. While we are waiting for the official executive order making the closure official, I wanted to reach out to let you know how this will impact us here in the North Syracuse Central School District. I became an educator knowing that my career would be built around students, teachers and schools. The future I pictured for myself did not include the empty buildings, silent classrooms or deserted desks that now stand alone, separated from their former life-giving inhabitants. This is not how our schools are supposed to be. Our buildings are meant to be full – full of students, teachers, learning ...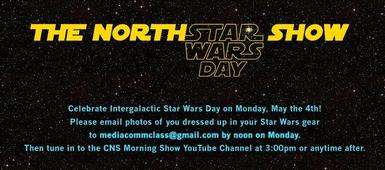 Northstars, May the 4th be With You!:

Attention Northstar padawans and masters (students and educators)! Monday is May the Fourth, Intergalactic Star Wars Day! In case you've been living under a Tataouine sand dune, the reason for this is because May the fourth sounds like May the Force.... To celebrate, the CNS Media Comm classes are going to have a Star Wars themed Northstar Show airing at 3:00pm on the CNS Morning Show YouTube channel found here: https://www.youtube.com/channel/UCTDdadGhQYsqVvBHvXInyzw We are asking that you email photos of yourselves dressed in your finest Star Wars coverings (clothes) to mediacommclass@gmail.com by noon on Monday. Then at 3:00pm, or anytime after, check out our slideshow that your photo will be featured in. Thank you and may the force be with ...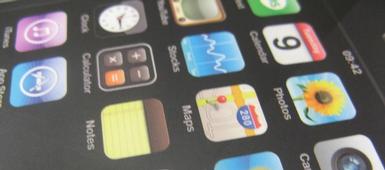 NSCSD Email/Text/Phone Alerts:

The District uses SchoolMessenger to send out phone/email and text messages. ­SchoolMessenger ­automatically pulls parent/guardian information from schooltool so it is ­important to make sure your contact information is correct in schooltool. IS YOUR CONTACT INFORMATION CORRECT IN SCHOOLTOOL? To verify the District has your correct contact information in schooltool, go to https://cns.schooltool.cnyric.org/SchoolToolWeb/ , log in with your username and password and view your contact information in the student record. If you are unable to log into schooltool or if you need to update your schooltool information, contact your child's school or send an email to ADonoghue@nscsd.org . MY SCHOOLTOOL CONTACT INFORMATION IS CORRECT, BUT I'M NOT ...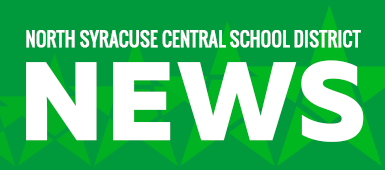 College Board Cancels May and June SAT Exams:

The College Board has announced it will not administer the SAT exams and SAT Subject Tests originally scheduled for May and June. The College Board also cannot provide April administrations for the PSAT 10 and PSAT 8/9 exams thus ensuring that there will not be opportunities for PSAT testing this spring. "The College Board remains focused on student safety and ensuring all students have the tools they need to work, and opportunities to receive the credit they have earned, during this challenging time," the organization said in a statement. Students who already paid the May SAT registration fee will receive refunds. The College Board has not yet canceled the June 6 exam, but will continue to monitor the evolving public health situation. The ACT exam previously scheduled ...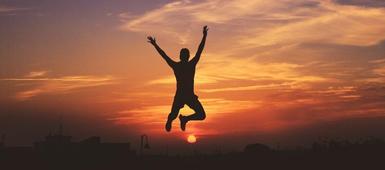 Join Us for Wellness Wednesdays - May 20 Topic is Pet Therapy:

May is Mental Health month and with schools in the North Syracuse Central School ­District on-line, we are stressing our Wellness Wednesdays! This week's is Pet Therapy. We know you're spending lots of time home with your pets but did you know that you're being HEALTHY? Spending time with pets reduces blood pressure, releases positive ­feeling chemicals in the brain and increases empathy. How to Share: Email your photos or videos to lcook@nscsd.org or Share on Facebook or Twitter with @NSyracuseCSD and use #NSCSDWellness. Share pictures of your four-legged, furry, feathered or fined friends! Don't have a pet sharing your home? Try virtual pet therapy online at https://www.youtube.com/watch?v=BCYYdEUn-NQ ...
Board of Education Approves 2020-2021 Academic Calendar:

The North Syracuse Central School District Board of Education has approved an academic calendar for the 2020-2021 school year. Included with the calendar are provisions for school closings due to weather-related or other emergency situations. The calendar and provisions are posted on the District's website. Calendar Provisions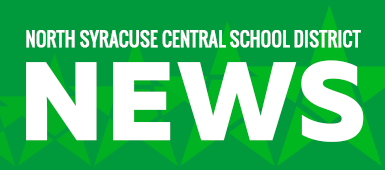 Registration Information for All Incoming Students:

Due to the Coronavirus (COVID-19) outbreak, the North Syracuse Central School District's registration office is closed. In order to accommodate families needing to register new students, the District will continue to accept registration materials electronically or by mail only until further notice. In order to register students, parents should go to http://cns.schooltool.cnyric.org/schooltoolweb/onlinepreregistration to fill out pre-registration forms and then scan or take pictures of the required documentation and submit these by mail or email. All registration forms are available by clicking here . A free online scanner app is also available by clicking here . In addition to the registration forms, the following documents are required for registration: Parent ...
Child Care Options for NSCSD Families:

The District is committed to helping our first responders and medical professionals during this unprecedented time. If you need childcare during the closure, please see the following list of childcare providers in the Cicero and North Syracuse area: North Area YMCA-315-451-2562 Learn As You Grow Cicero-315-699-7189 Learn As You Grow North Syracuse-315-458-4233 Bright Starts of CNY Cicero 315-698-0033 The following agency can assist you with available childcare throughout Onondaga County: • Childcare Solutions of CNY - 315-446-1220 EXT 303 Please contact Christopher R. Leahey, Ed.D., Associate Superintendent for Teaching and Learning at ...
NSCSD Off-Site Educational Resources:

The North Syracuse School District has launched its Off-Site Educational Resources Website. This website is designed to support our students and parents with off-site resources during the school closure. It is organized by grade-level, with each grade broken into core subjects. Parents can use this as a learning resource on a daily basis with their child. The grade-level activities and resources on this website have been developed to extend prior learning and engage students during the period of school closure. It also features resources on Health and Wellness and Library Media as well as Special Education Related Services. To have full access, please have your child log into their school account. If you need assistance, ...
Free Grab and Go Meal Program: Monday - Thursday 8-10 AM No Meal Service on Monday, May 25:

The North Syracuse Central School District is providing grab and go breakfast and lunch meals at the following locations from 8:00 a.m. to 10:00 a.m. Monday through Thursday. Families can take up to two meals at a time per student. The Grab and Go Meal Program will not operate on Monday, May 25 due to the Memorial Day Holiday. Families are asked to please bring a reusable bag if they will be taking multiple meals. Consistent with efforts throughout the county and state, we are asking participants to remember to use proper social distancing by taking staying 6 feet away from others participating in the program. Particpants will be asked to stand back from the serving table until the food has been placed on the table and the server has had time to back away 6 feet. Additionally, ...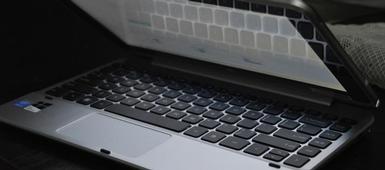 District Chromebook Lending Program:

As you know, all schools in the North Syracuse Central School District are closed through May 15. In order to allow all students the opportunity to continue learning from home, the District has made a Chromebook available to students who do not have adequate technology at home. Families that do not have internet available, Spectrum is providing free high-speed internet to households with students. Families can call (844) 488-8395 to enroll. Other wireless providers are also offering additional Wi-Fi hot spots and internet options in response to COVID-19. Click here for more information . Your Student's Google log on/email is: (graduation year)(first initial)(last name) if hyphenated it will only be the first portion. IE. John ...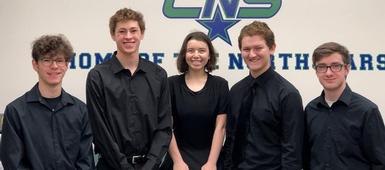 C-NS Students Selected to Perform in All-County Jazz Festival April 24-25:

CONGRATULATIONS, All-County Jazz Members! Five C-NS students were selected to perform in the All-County Jazz Festival being held at Marcellus High School on April 24-25. Students had to prepare a piece of music as well as show their improvisation skills in front of a judge to make it into these elite groups. Dante Carioti (trombone) and Seaver Schultz (Alto Saxophone) are 2 of only 19 members in the All-County Jazz Band. Brianna Ballard and Austin Raabe ranked #1 in the county for their vocal part and will be 2 of 24 students in the All-County Vocal Jazz Ensemble. Sam Ridgeway has the distinguished honor of playing bass in this year's Vocal Jazz Ensemble's rhythm section. These 5 students have made C-NS proud! CONGRATULATIONS!!!! ...
Next >> Viewing 1 - 20 of 328 stories