Next >> Viewing 1 - 20 of 380 stories
C-NS DECA Meets the Challenge and has Regional Success:

The 2020-2021 Regional DECA competition was held virtually throughout the month of December. Region 9 DECA's membership this year consisted of more than 200 students from seven high schools across Central New York along with North Syracuse Junior High School. The high schools competing this year included: Phoenix, Liverpool, Solvay, Central Square, East Syracuse-Minoa, Skaneateles, and Cicero-North Syracuse High School. Each year, the competition includes future marketing/management leaders' events consisting of a 100-question college level marketing/management test. This year, because of social distancing requirements, students took the test online and performed/recorded an online role-play with a member of the business community. ...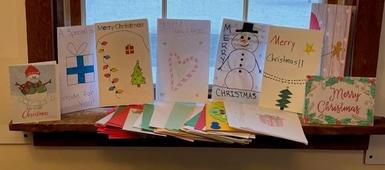 National Junior Honor Society Spreads Holiday Cheer:

Members of the National Junior Honor society at North Syracuse Junior High School helped spread holiday cheer this year in many ways. The students created cards for military members stationed overseas and also for elderly community members in nursing homes that will not be able to see family this holiday season. The students made the cards at home and brought them in for distribution. Members were also busy with thier Annual Holiday Food Drive that benefited our own NSCSD community.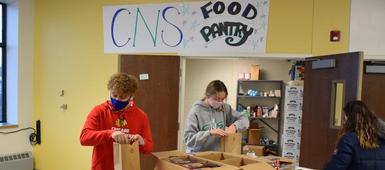 C-NS Snack Pack Program Provides Nourishment and Knowledge:

During the 2019-2020 school year a pair of social studies teachers at Cicero-North Syracuse High School, Matt Root and Mark Parrish, approached their school's administration about implementing a backpack food program for students in need at the school. The purpose of the program was twofold – to provide actual service and experience for senior Participation in Government (PIG) students and to serve those in need in the students' own community. Modeled after a food pantry program he learned about at SUNY Potsdam, Matt "pitched" the concept to administration. "By definition, students taking Participation in Government should be actively engaged. The very intent of the class is to broaden their understanding of government ...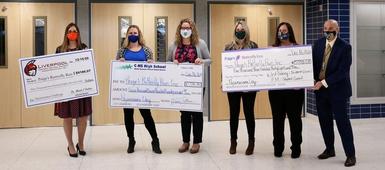 Four CNY School Districts Come Together for Paige's Pajamarama:

Redemption was sought and alliances were formed as the North Syracuse and Liverpool school districts renewed their friendly battle to be named top supporter of Paige's Butterfly Run, Inc. and Paige's Pajamarama. Paige's Pajamarama is a charity event allowing students to wear their pajamas to school when making a donation to Paige's Butterfly Run, Inc., an organization which supports children with pediatric cancer at Upstate Golisano Children's Hospital. In 2019, C-NS students challenged Liverpool High School students to raise more money for Paige's Pajamarama by creating a challenge video , which went viral. While the 2019 challenge was initially only for the high schools, involvement grew and the event expanded to all schools ...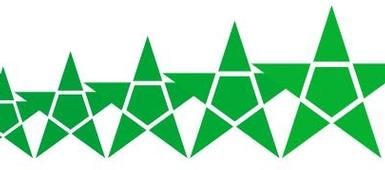 NSCSD Shining Stars:

The COVID-19 pandemic has led to unexpected challenges to both teaching and learning but we know that many of our students and teachers are thriving in this environment. We also know other staff are going above and beyond to keep students and families safe and informed. We'd love to hear (and share) the inspirational stories you have so we can keep the positive vibes going. If you'd like to recognize a North Syracuse Central School District student, employee or even a volunteer, please complete a short online form giving us some basic information. Click here to "nominate" a Shining Star! Click here to see who has already been recognized as NSCSD Shining Stars!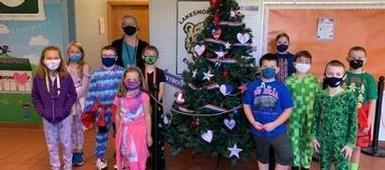 Lakeshore Road Elementary 3rd Grade Classroom Holds Trees for Troops Fundraiser:

Students in Mrs. Osborne's third grade classroom at Lakeshore Road Elementary School recently organized a fundraiser to provide trees to deserving military families this holiday season. The effort raised $300, allowing 10 trees to be distributed to military families this holiday season . Mrs. Osborne and her students want to extend A HUGE thank you to all that participated in this fundraiser!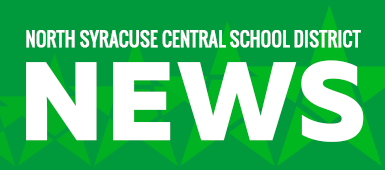 District Provides Revised Instructional Expectations for Grade 5-12 Students:

As the North Syracuse Central School District moves through the 2020-2021 school year, significant time has been spent reflecting upon and evaluating instructional delivery in order to provide the best possible educational experience for students. When the District abruptly shifted to virtual/online learning in the spring of 2020, much was learned from the experience. This past summer, the District worked to develop instructional models in accordance with New York State educational mandates and and safety standards. When school buildings opening in the fall, the District was challenged with providing instruction in both hybrid and remote environments. On December 4, the District announced revised instructional expectations for students in grades 5-12 to address challenges students ...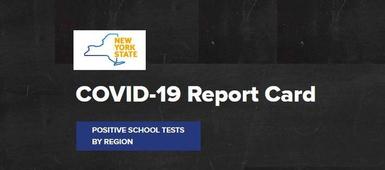 New York State COVID-19 Report Card:

Beginning November 30, the District will no longer send separate letters for each positive COVID-19 case. The New York State Department of Health and Department of Education has created a COVID-19 School Report Card on which the NSCSD posts updates each school day. Click here to access the NYS School report card . To view information for the entire North Syracuse Central School District, click the public schools button and then type "North Syracuse CSD" into the search box. To view information for an individual school, type that school's name into the search box. This is an excellent resource that provides the following information: • An indication if a school is located in a red, orange, or yellow zone • ...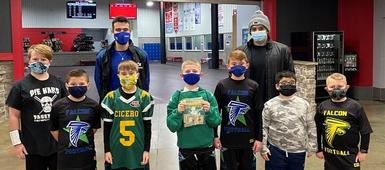 Paige's Pajamarama "Team C-NS" gets support from Cicero Falcons:

Members of the Cicero Falcons Pop Warner football team came together to support Cicero-North Syracuse High School students in the Paige's Pajamarama competition. While many of these players participated in pajama day fundraising efforts in their schools, they were inspired to continue the fundraising efforts together as a team. These football players raised an additional $150 through a virtual pajama day fundraiser. C-NS Principal's Cabinet members Giorgio Rawda and Gus McElwain were able to visit a practice to collect the Falcon's donations. Donations for Paige's Butterfly Run in support of Team C-NS are being accepted through Wednesday, 11/25. To donated, simply Venmo @PaigesButterflyRun-Inc. and put C-NS High School in the ...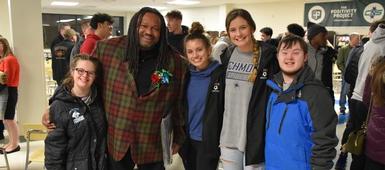 C-NS High School's Pete Moore Named Claes Educator of Distinction:

Pete Moore, who has been named a Claes Nobel Educator of Distinction by the National Society of High School Scholars, is pictured above with one of the many groups of C-NS students who came to support him as he was inducted into the 2020 Wall of Distinction in February, 2020. Pete Moore, an educator at Cicero-North Syracuse High School in Cicero, NY, was recently selected as a Claes Nobel Educator of Distinction by the National Society of High School Scholars (NSHSS). A role model to pupils, Pete was nominated by a student for outstanding dedication and commitment to excellence in the profession. Each year student members of NSHSS are invited to nominate the educator who has made the most significant contribution to their academic ...
"Supporting Your Child During Remote Learning" Family Forum Video Online:

The team of NSCSD professionals that came together three years ago to organize events focused on issues parents and their children may be experiencing, has come together to provide "Supporting Your Child During Remote Learning" in video form. The presentation is designed to provide context and tips for parents on Executive Functioning, Organization, and Breaks and Rewards. With a focus specific to the needs of K-6 students, parents will be able to access the 20- minute video presentation by clicking here at whatever time works for their schedule. The slides are also available to download by clicking here .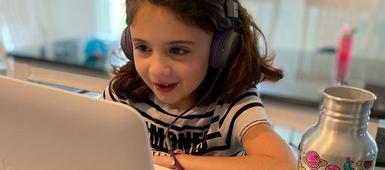 Information for K-4 Families Regarding Instructional Model Changes:

K-4 parents have the opportunity to switch their child's instructional model following Trimester 1. Much time and thought has gone into this transition plan so that it is as smooth as possible. The key component to making a smooth transition is accurate information from parents. This means that we need 100% participation on this survey in order to accurately place every single student. The purpose of this document is to provide an overview of the transition plan. If you have any additional questions, please review the Parent Video, Parent FAQ and/or contact your child's home school. Click here to take the survey. Allen Road Elementary School (315) 218-2300 KWS Bear Road Elementary School (315) 218-2400 Cicero Elementary School ...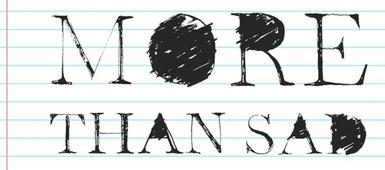 District Holding Virtual "More Than Sad" Presentation:

On Monday, November 16, the North Syracuse Central School District will hold a virtual "More Than Sad" presentation for families of teens. Parents are asked to register online at https://cnymts1109.attendease.com/ . The More Than Sad for parents program teaches parents how to recognize signs of depression and other mental health problems, initiate a conversation about mental health with their child, and get help. Must be 18 or older to attend this presentation. Click here to view the event flyer on Peachjar.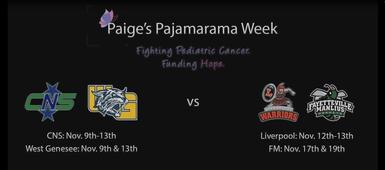 NSCSD Teams up With Other Local School Districts as C-NS Students Hope for Redemption in Friendly Competition:

For the week of November 9-13, students at Cicero-North Syracuse High School (C-NS), along with those from other schools in the North Syracuse Central School District, have been challenged to a friendly competition with other local high schools and districts. Hoping for redemption after their school's narrow defeat to Liverpool High School last year, C-NS students are encouraging participation in Paige's Pajamarama WEEK! Paige's Pajamarama is a charity event allowing students to wear their (school appropriate) pajamas when making a donation to Paige's Butterfly Run, Inc., an organization which supports children with pediatric cancer at Upstate Golisano Children's Hospital. While Pajamarama is usually a day-long event, this year the cozy competition ...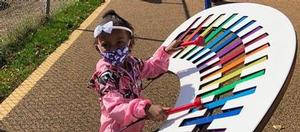 NSEEP Students Enjoying new Opportunities to Learn through Play on School's new Inclusive Playground:

Receipt of $50,000 in Grants from CNY Community Foundation and Jim and Juli Boeheim Foundation Helped Push Project Forward. Students in the North Syracuse Early Education Program (NSEEP) have been spending time this fall enjoying some new learning opportunities available through their school's new inclusive and accessible playground. After years of planning and fundraising, the playground is now a reality thanks to the support of the community and the generosity of some local grantors. This past spring, the NSEEP, a program serving disabled and non-disabled preschool children alike, received two generous grants toward the construction of the new playground. Thanks to a $30,000 grant from the Central New York Community Foundation's ...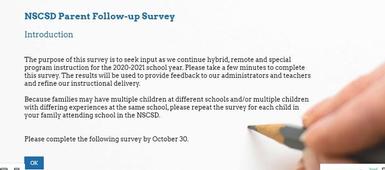 NSCSD Staff Survey Closes November 2:

North Syracuse Central School District Families and Staff are being asked to complete surveys to gather input as the District continues hybrid, remote and special program instruction for the 2020-2021 school year. The results will be used to provide feedback to our administrators and teachers and refine our instructional delivery. The District has developed individual surveys for staff and families. Use the links below to complete the appropriate survey. Because families may have multiple children at different schools and/or multiple children with differing experiences at the same school, please repeat the survey for each child in your family attending school in the NSCSD. Families are being asked to complete the survey by October 30 and staff are being asked to complete their survey ...
2020-2021 School Calendar Being Mailed:

October 21, 2020 We are pleased to announce that our printed school calendar will soon be arriving in the mailboxes of families with students currently enrolled in the District. We realize the publication is arriving much later this year and apologize for the delay. As you can imagine, there have been a number of challenges trying to plan events during these uncertain times. Some of the events we listed on the calendar in previous years, are not included in this year's print calendar simply because we know that things will be changing more than in the past. More than ever this year, we want to stress the importance of using our online calendar, which can be accessed by clicking here . If you'd like to view a PDF version of the print calendar, it is ...
C-NS Chorus Supports Suicide Prevention:

On Saturday, October 10, The Cicero-North Syracuse High School Chorus, "Team Pacs PAC", took to Longbranch park to participate in the "OUT OF THE DARKNESS" walk for the American Foundation for Suicide Prevention. The team raised more than $1,500 dollars in their efforts to support the cause. The team also helped provide event entertainment through 4-D Productions, a student run club that specializes in lighting, sound, video and staging. Many thanks to 4-D student volunteers, Drew Williams and Richie Curran, for volunteering their time and talents. C-NS students in "Team Pacs PAC" are: Team Captain Genevieve Costigan (junior), Autumn Corkle (senior), Victoria Scalisi (senior), Ciann Jackson (senior), Alex ...
School Meal Program Information:

The District is offering morning and evening meal pick up at select locations. Morning meal pick up (9 a.m. to noon) is available at both Roxboro Road Middle School (300 Bernard St., Mattydale) and Lakeshore Road Elementary School (7180 Lakeshore Rd., Cicero) each Wednesday. Evening meal pick up (4:30 p.m. to 5:45 p.m.) is available at all of the District's secondary school buildings, Cicero-North Syracuse High School (6002 Route 31, Cicero), North Syracuse Junior High School (5353 West Taft Rd., N. Syracuse), Gillette Road Middle School (6150 South Bay Rd., Cicero) and Roxboro Road Middle School (300 Bernard St., Mattydale) every Monday, Tuesday, Thursday and Friday. . The complete schedule of meal pick up for NSCSD families is: Wednesday Morning (9 a.m. to noon) ...
Next >> Viewing 1 - 20 of 380 stories