Cicero-North Syracuse High School

---
Click the link below to read about the 2021 Junior Prom

Junior Prom Letter 2021.pdf



Click the link below to read the Executive Principal's Letter about Scheduling.

Letter for 4 days a week.pdf



V
IRTUAL
N
ORMS
Learning from home can be tricky.
Our homes are usually places of recreation & relaxation, filled with activities and distractions available to us.
When you are on a class meet/zoom, treat it as if you are physically in class.
Adjust your environment and yourself for success.
Staying on a schedule is proven to improve productivity and your mood.
No situation will be perfect, but do the best you can.


Norms for learning from home:
Log in on time to meet with your class. Turn on your chromebook and get your environment setup (textbook, notebook, pencil, homework, etc) before the scheduled class.
Follow district policy: no recording, no discussing of the class except when you meet.
Other electronic devices (including cellphones) should be off and away, ensuring you are always looking at your screen.
Wear earbuds or headphones for better overall audio and reducing distractions to others (especially when you speak or watch an instructional video).
Mute your mic to begin the class.
Ensure no distractions are in the camera's viewing field and people around you are aware you are in class. Eating is a distraction.
Leave all pets on the floor or in their cages off screen.
Be seated in a chair, not on a bed. If possible, sit at a desk or a table.
Turn on your video: your whole face needs to be on 100% of the time. If you need a break for a minute or two (bathroom etc.) turn off your camera, but stay on the call. If there is a situation where you cannot have your camera on, please have a discussion with your classroom teacher.
Dress for success: Look presentable! Pretend you are in class, because you are.
24 hour advanced email is expected if you are unable to join your class meet with an acceptable reason. Please cc: a parent in the email. When you are absent from class, you are still responsible for the work.
Speak up and contribute your ideas. We want full participation in our classroom community.
Smile. It's contagious! (So is yawning- beware!)
Having difficulty with an at-home internet connection?
You need to be closer to your router. (Connectivity and speed increases as distance decreases)
Run only the chrome tabs you need to maximize bandwidth.
Communicate with your family that it's probably not a great idea to stream three Netflix shows while you are in class.
Weird issues: Reboot the chromebook (It usually works and you are down for 1-2 minutes).

March Northstar Pride Winners
Alex Abbott
Alexandra Abbott
Heather Arnold
Kathryn Artz
Michael Azzarello
Deena Badwan
Pascaline Bahati
Payton Baker
Jamar Ballard
Ian Barns
Ian Barns
Riley Barrett
Hayley Bell
Jaime Benarick
Brooke Blaisdell
Joseph Bowen
Hannah Boyle
Kaylin Bristol
Mallory Brooks
Shannon Brown
Athena Bunn
Mehki Butler
Montel Byrd
Courtney Calkins
Haley Campanello
Rachael Carmosino
Kaitlyn Carroll
Riley Chappell
Kaylen Chartier
Julian Cineas
Madison Ciszewski
Carter Cochardo
Kadin Cochran
Lauren Coleman
Kimberly Collins
Julianna Colon
Genevieve Costigan
Nashalee Cruz
Nathan Daugard
Cecilia D'Alberto
Nicholas D'Avirro
Nicholas D'Avirro
Peyton Davenport
Sofia DeJesus
Kara Dorn
Karley Eymer
Malija Fadden
Evalyn Fair
Delia Fedele
Krista Feeney
Nick Ferguson
Aleylah Fernandez
Ahmari Floyd
Jenna Fournier
Devin Freeman
Kevin Freund
Anthony Gabrielli
Daniel Gaffaney
Jacob Garofalo
Gianna Germain
Peter Gill
Jason Haas
Kiana Hahn
Elizabeth Henne
Jordan Hnatiw
Megan Horner
Emily Hubbard
Julianna Hutt
Hailey Iden
Rebekah Ingison
Rebekah Ingison
Noah Johnston
Dante Kimpland
Samantha Klein
Patrycja Kulesza
Isabella LaFace
Iris Lenweaver
Athena Levos
Austin Lobello
Tristan Mancari
Morgan Manning
Olivia Marra
Anna Melfi
Jakima Midgette
Nicole Mirra
Lauren Misco
Mackenzie Moran
Marianna Morgan
Michael Mousaw
Hizam Murshed
Mohamed Nasher
Sam Nessel
Eric Newman
Abbee Norris
James O'Rawe
Cassidy Ormond
Lilianna Oswald
Elizabeth Palider
Jill Paolini
Alysia Parks
Aryan Patel
Cleveland Peoples III
Celine Picard
Damon Pienkowski
Amanda Purdy
Giorgio Rawda
Mai'Aishah Regis
Samuel Ridgeway
Halie Roberts
Roemellow Robinson
Luke Bowen
Ethan Romano
Taylor Rutter
Nicholas Ryder
Areena Schuldt
Lillian Scott
Denny Sefo
Quincy Sellers
Anthony Sellin
Gabriel Shuba
Alexis Smith
Jamie Snyder
Dylan Spagnualo
Regan Spangenberg
Christian Stanton
Nicolas Steiler
Nicolas Steiler
Tyler Stoetzel
Sara Szuba
Sara Szuba
Nick Thelen
Salayah Thompkins
Allyson Tomkos
Cameron Torres
Ken Tran
Emelie Viera
Damon Villnave Jr.
Zackary Voss
Montanae Washington
Caitlyn Weber
Aiden Wheeler
Elisa White
Ceirrah Williams
Drew Williams
Karly Williams
Aaron Williamson
Kyle Woods
Jaidah Zavaglia
Brian Zheng
Click the link below to view the Programs of Studies.
Program of Studies 2021-2022
Program of Studies 2020-2021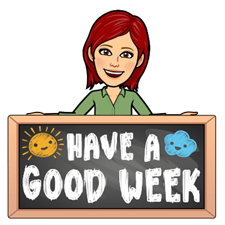 Students will meet with their teachers TWICE each week, with the following exceptions:

THREE times each week for Science classes with labs

THREE times each week for Algebra 1

ONE time each week for PE, AIS and Workshop classes




Wednesday Remote Learning Office Hours
| | |
| --- | --- |
| Time | Department |
| 7:15-8:15 | Technology, FACS, Business |
| 8:15-9:15 | Music, Health, Art |
| 9:15-10:15 | English |
| 10:15-11:15 | Math |
| 11:15-11:45 | No office hours |
| 11:45-12:45 | Science |
| 12:45-1:45 | Social Studies |
| 1:45-2:45 | World Languages, PE |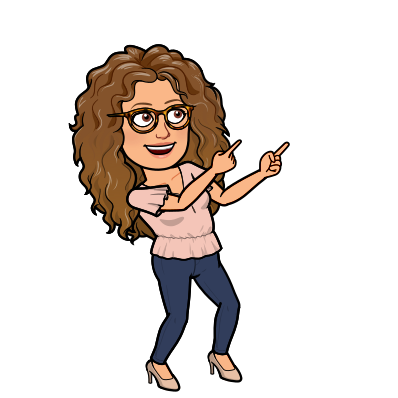 For attendance on Wednesdays,
all students must log in to
class link
.
Daily School Attendance: This shows that you are present in school, whether you are here in person or learning at home.

If you are here at school your 1st or 5th block teacher will record Daily School Attendance.

If you are learning at home, you must sign into ClassLink.
You must sign in every day you are learning at home, including Wednesdays! Wednesday is considered a school day!
To access ClassLink:
On a District Chromebook - once you log in, ClassLink login should appear.
Username: Student username is the same that they use to log in to the computer. (ex: 23khill) Do not use the @g.nscsd.org
Password: Use the same password you use to log into the Chromebook
On a personal device (or district Chromebook) you must log in from the district webpage: nscsd.org
On the top of the page is a link for students to log into ClassLink
Class Attendance: Teachers will record your attendance in their classes. This will be taken when you are in school. On the days you are learning from home, students must "attend" each Google Classroom based on the letter day and answer any attendance question the teacher has asked.

Sophomores and Juniors: Check out our Business Electives offered next year!