Cicero-North Syracuse High School

---
V
IRTUAL
N
ORMS
Learning from home can be tricky.
Our homes are usually places of recreation & relaxation, filled with activities and distractions available to us.
When you are on a class meet/zoom, treat it as if you are physically in class.
Adjust your environment and yourself for success.
Staying on a schedule is proven to improve productivity and your mood.
No situation will be perfect, but do the best you can.


Norms for learning from home:
Log in on time to meet with your class. Turn on your chromebook and get your environment setup (textbook, notebook, pencil, homework, etc) before the scheduled class.
Follow district policy: no recording, no discussing of the class except when you meet.
Other electronic devices (including cellphones) should be off and away, ensuring you are always looking at your screen.
Wear earbuds or headphones for better overall audio and reducing distractions to others (especially when you speak or watch an instructional video).
Mute your mic to begin the class.
Ensure no distractions are in the camera's viewing field and people around you are aware you are in class. Eating is a distraction.
Leave all pets on the floor or in their cages off screen.
Be seated in a chair, not on a bed. If possible, sit at a desk or a table.
Turn on your video: your whole face needs to be on 100% of the time. If you need a break for a minute or two (bathroom etc.) turn off your camera, but stay on the call. If there is a situation where you cannot have your camera on, please have a discussion with your classroom teacher.
Dress for success: Look presentable! Pretend you are in class, because you are.
24 hour advanced email is expected if you are unable to join your class meet with an acceptable reason. Please cc: a parent in the email. When you are absent from class, you are still responsible for the work.
Speak up and contribute your ideas. We want full participation in our classroom community.
Smile. It's contagious! (So is yawning- beware!)
Having difficulty with an at-home internet connection?
You need to be closer to your router. (Connectivity and speed increases as distance decreases)
Run only the chrome tabs you need to maximize bandwidth.
Communicate with your family that it's probably not a great idea to stream three Netflix shows while you are in class.
Weird issues: Reboot the chromebook (It usually works and you are down for 1-2 minutes).

Click here for the Class of 2023 clothing sale

Click the link below to view the 2021 - 2022 Program of Studies.
Program of Studies 2021-2022.pdf
Check out our Elective Course website!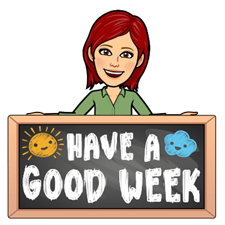 Students will meet with their teachers TWICE each week, with the following exceptions:

THREE times each week for Science classes with labs

THREE times each week for Algebra 1

ONE time each week for PE, AIS and Workshop classes

CNS DAILY SCHEDULE
TIME
BLOCK

Student Arrival

7:15-7:30
1/5
7:30-8:49
2/6
8:59-10:22
3E/7E

10:32-11:02 (lunch)

11:12-12:31 (class)

3L/7L

10:32-11:51 (class)

12:01-12:31 (lunch)

4/8
12:41-2:00
Dismissal
2:00
2:00-2:45
Remote Learning Office Hours
Students who are working remotely from home should follow their daily CNS schedule.



Wednesday Remote Learning Office Hours
| | |
| --- | --- |
| Time | Department |
| 7:15-8:15 | Technology, FACS, Business |
| 8:15-9:15 | Music, Health, Art |
| 9:15-10:15 | English |
| 10:15-11:15 | Math |
| 11:15-11:45 | No office hours |
| 11:45-12:45 | Science |
| 12:45-1:45 | Social Studies |
| 1:45-2:45 | World Languages, PE |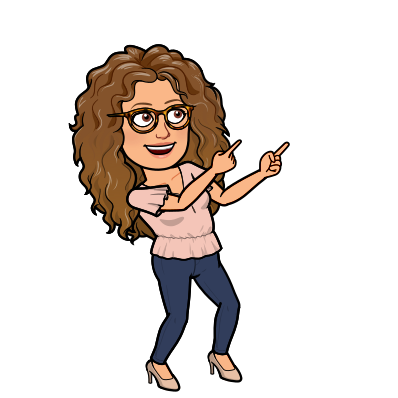 For attendance on Wednesdays,
all students must log in to
class link
.
Daily School Attendance: This shows that you are present in school, whether you are here in person or learning at home.

If you are here at school your 1st or 5th block teacher will record Daily School Attendance.

If you are learning at home, you must sign into ClassLink.
You must sign in every day you are learning at home, including Wednesdays! Wednesday is considered a school day!
To access ClassLink:
On a District Chromebook - once you log in, ClassLink login should appear.
Username: Student username is the same that they use to log in to the computer. (ex: 23khill) Do not use the @g.nscsd.org
Password: Use the same password you use to log into the Chromebook
On a personal device (or district Chromebook) you must log in from the district webpage: nscsd.org
On the top of the page is a link for students to log into ClassLink
Class Attendance: Teachers will record your attendance in their classes. This will be taken when you are in school. On the days you are learning from home, students must "attend" each Google Classroom based on the letter day and answer any attendance question the teacher has asked.

Sophomores and Juniors: Check out our Business Electives offered next year!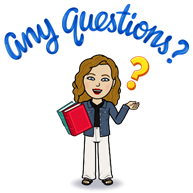 Please make sure you are signed up to receive email and text announcements thru School Messenger. You can find the sign up page here:
https://www.nscsd.org/districtpage.cfm?pageid=1106

Click here for Important Info for Class of 2021

Click Here for
Program of Studies 2020 - 2021