---
Welcome Back CNS Students, Parents and Teachers!
Important Dates:
Wednesday, September 27, 2023 - 6:00pm - 7:30pm, Meet the Teacher Night at CNS
Tuesday, October 3, 2023 - Financial Aid Fact Night at 5:30 in CNS auditorium
Tuesday, October 3, 2023 - College and Trades Fair at 6:30 in large gym

Important Information:
This year, all CNS students will receive one free breakfast and one free lunch daily from our cafeterias.

School begins promptly at 7:35am, all students should be on campus walking to their class by 7:30am.

Student Contact Information on School Tool, please review and if there are any updates, email our Registrar, Caron Lambert at Clambert1@nscsd.org

Student drop off and pick up - all parents must use the upper lot closest to Route 31 to drop off and pick up your student at arrival and dismissal time. Do not drive itno the student parking lot during these exceptionally busy times.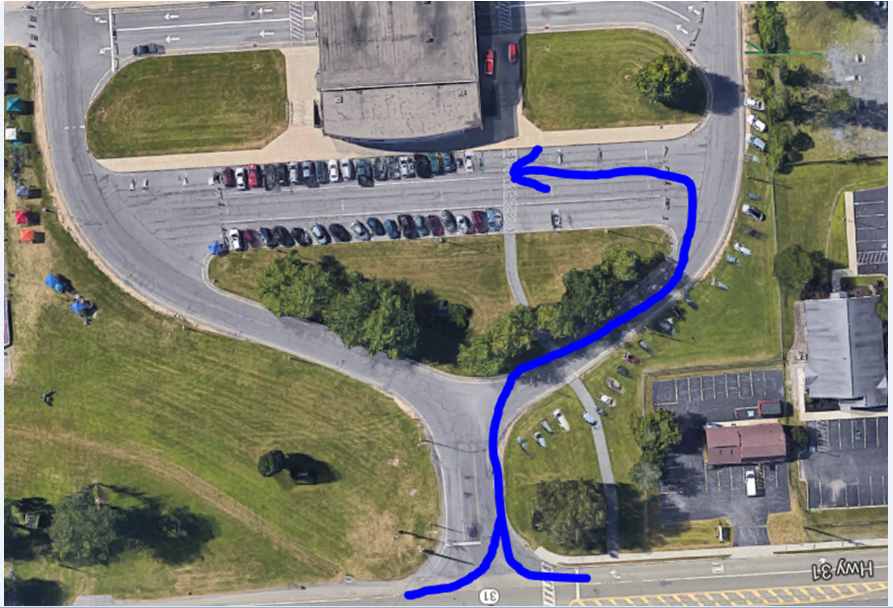 CNS Daily Schedule:

Block

Time

1/5

7:35-9:01

2/6

9:06-10:27

3E/7E

10:33-11:06 (lunch)
11:11-12:33 (class)

3M/7M

10:33-11:14 (class)
11:16-11:49 (lunch)
11:52-12:33 (class)

3L/7L

10:33-11:55 (class)

4/8

12:00-12:33 (lunch)

Dismissal

2:00

After School

2:10-3:00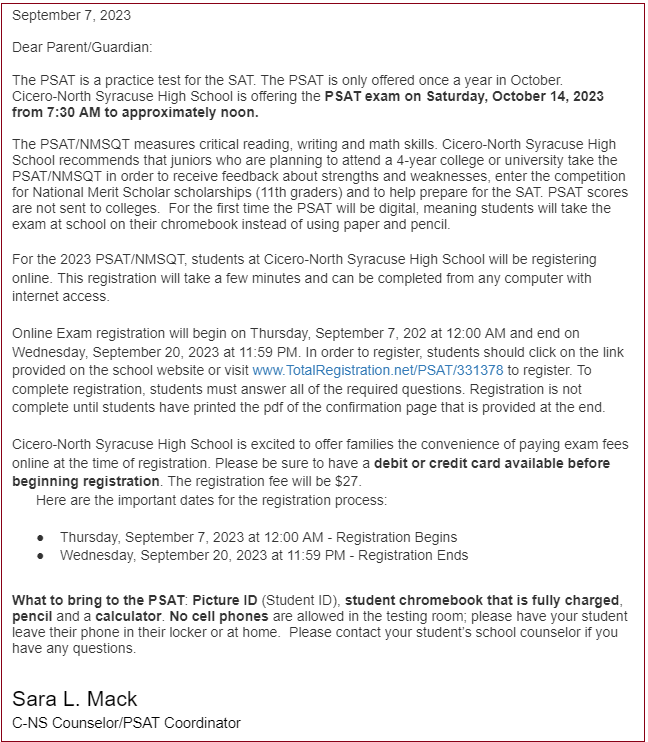 Letter Day Calendar:
Transportation Issues:

Call the Transportation Hotline at (315) 218-2035