Lakeshore Road Elementary
https://drive.google.com/file/d/1UrWyvse9LVVPVrj-Jx5f7o-GW0lS-CX_/view?usp=sharing
---
CONTACT
Tina Chmielewski - Principal

TECH HELP: (315) 218-2108
LRHelpline@nscsd.org

7180 Lakeshore Road
Cicero, NY 13039

P: (315) 218-2600
F: (315) 218-2685

School Hours:
9:15 a.m. – 3:20 p.m.
TWITTER
EVENTS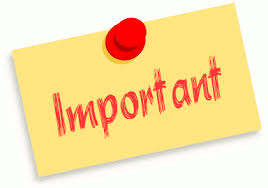 CHROMEBOOK RETURNS
Chromebook collection for for all remote students will be on
Tuesday, June 22.
Please plan to return your chromebook and charger to Lakeshore Road Elementary and enter at the cafeteria entrance which is the parent pick up door.
Hours of drop off are 9:00 am - 6:00 pm.


You will need to be present while we check the Chromebook,
so please allow time for that.
If you are unable to return your Chromebook on the 22nd during those hours,
please call the school to make an appointment 315-218-2600.
Check out our 2021 Year End Video