Nine North Syracuse Students Win Tech Awards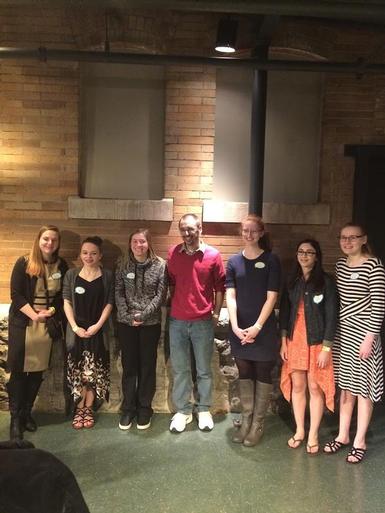 Recently, nine North Syracuse students were honored by the National Center for Women in Infomation Technology. NCWIT recognizes the accomplishments as well as the goals of young women pursuing their STEM-based dreams. There were 29 winners and runners-up in Upstate New York; North Syracuse students accounted for 9 of the 29.
The awards luncheon took place at the MOST on April 8, 2018.
"I couldn't be more proud", said Matt Harbinger, Computer Science teacher and adviser for the Girls Who Code club. "They are all incredibly bright, peerless in their talents, and on a mission to conquer Earth some day."
State winners were Ava Breitbeck, Halle Bristol, Lee Ferenc and Gianna Germain
Runners-up included Shea Dailey, Alexis Indick, Courtney Minnoe, Kelly Strong and Natalie Taylor
Congratulations, NorthStars!