<< Previous Next >> Viewing 61 - 80 of 414 stories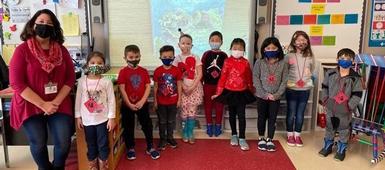 Smith Road Elementary School Students Teach and Learn about Chinese New Year:

Smith Road Elementary School Teacher Danielle Preville shared photos of Trina Wheeler , a teacher with their school's ENL ( English as a New Language ) Program and her students, who came to Ms. Preville's class to teach about the Chinese New Year. Preville said that her students learned about the Year of the Ox as well as their own birth years. She also said, "We made special necklaces and certificates for students to take home. Brian and Silvia then presented Mrs. Maloney with her own necklace to teach her about this special day."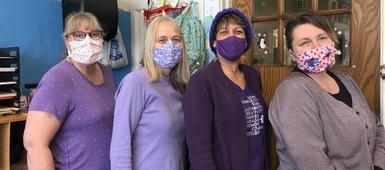 NSCSD Goes Purple for Prevention of Suicide:

On Friday, February 12 students and staff in the North Syracuse Central School District painted themselves purple in support of P.S. I Love You Day 2021. P.S. I Love You Day was started 11 years ago by Brooke Dipalma in West Islip, New York after losing a classmate and her father to suicide. She chose the color purple to represent suicide awareness and prevention. Wearing purple is a reminder that we, in fact, are not alone. What started 11 years ago in West Islip has now turned into a worldwide day of celebration and recognition. Thank you to all students and staff in the North Syracuse Central School District for participating in P.S. I Love You Day! Click here to see pictures of the INCREDIBLE participation by students and staff at North Syracuse Junior High School . ...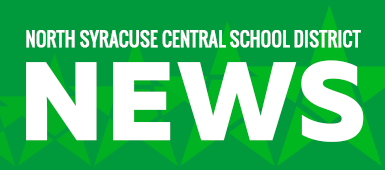 C-NS Students Recognized in CNY Scholastic Art Awards:

For the past 70+ years, high school students from across Central New York have been recognized in the Central New York Scholastic Art Awards. While the process for the 2021 awards has been significantly different, students from Cicero-North Syracuse High School still participated and have been recognized. A virtual exhibit and awards celebration is planned for February but details have not yet been announced. Several C-NS students have been recognized with Silver and Gold Key awards and some have also received special awards. Those recipients are: Portfolio Gold Key: Patrycja Kulesza. Portfolio Honorable Mention: Patrycja Kulesza. Gold Key: Sophia Calcagnino, Photography; Patrycja Kulesza, Photography. Silver Key: Sophia Calcagnino, Photography; Devin Freeman, Photography; ...
Kindergarten Registration Information:

Each spring, elementary schools in the North Syracuse Central School District begin registering kindergarten students for the following school year. In order to adhere to COVID-19 protocol, schools will be accepting electronic registrations as well as scheduling in-person registration appointments. Elementary school staff are in the process of mailing letters to families that will be registering known new students. In order for your child to enter school next fall, he or she must be five (5) years old on or before December 1, 2021. If your child is eligible and you would like to register him/her for kindergarten, please contact your child's home school for information. Allen Road Elementary 315/218-2300 KWS Bear Road Elementary 315/218-2400 Cicero Elementary ...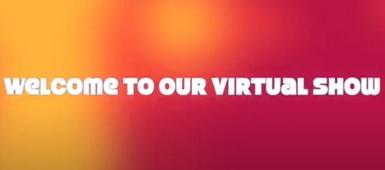 North Syracuse Junior High School Media Arts Program Creates Virtual Exhibit:

Tracy Liberman, an art teacher at North Syracuse Junior High School, took time recently to compile the various works of her students to create a virtual gallery video presentation. Students typically have opportunities to showcase their work with in-person exhibits throughout the school year, but because of the pandemic, many of the pieces haven't been viewed. Liberman created the video and said, "I have more than 99% of my current students' work featured and I'm super proud of them. I though families and students would enjoy some positive news!" Click here to view Ms. Liberman's virtual gallery video presentation .
Virtual Auditions Being Accepted For C-NS and NSJH Talent Shows Through March 1:

Cicero-North Syracuse High School and North Syracuse Junior High School Talent Shows go Virtual After having to cancel last year's show due to COVID-19, 4D Productions , the district's Tech Crew, has pledged to not let another year go by without a show. This year's show WILL be happening, with full pandemic precautions being adhered to. Each act will be filmed individually with 4K cameras and edited for May premieres on YouTube for everyone to enjoy free of charge. Any students in grades 8-12 (virtual and in-person) interested can fill out an application and get more information by going to 4dproductions.org . Auditions will be held virtually with videos accepted through Monday March 1. Head to 4dproductions.org ...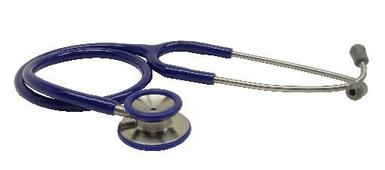 Student Health Examinations Form Update as of 2-1-21:

The New York State Department of Education requires a health certificate or health appraisal of each public school student when they: enter the school district for the first time; are in Grades K, 1, 3, 5, 7, 9 and 11; participate in interscholastic sports; need working papers; and are referred to the Committee on Special Education. Effective 2/1/21, all health examinations performed for school must be documented on the NYS Required Health Examination Form or an electronic health record equivalent form - pursuant to Education Law. ONLY the approved form or an electronic health record equivalent form will be accepted by schools for health examinations conducted on or after 1/31/2021. Students who present a physical exam that is not acceptable will be required to have ...
Non-Public School Transportation During 2021-2022 School Year:

Applications must be filed prior to April 1, 2021 To parents and guardians of students residing in the North Syracuse Central School District: As required by New York State Law, applications for bus transportation to/from private and parochial schools and to/from day care, during the 2021-2022 school year, must be filed prior to April 1, 2021. Applications may be picked up and returned to the North Syracuse Central School District Transportation Department, 5520 East Taft Road, North Syracuse, NY 13212. Applications can also be obtained on the North Syracuse Central School District website by clicking here . If you need further information, please call the Transportation Department at 315/218-2107.
C-NS DECA Meets the Challenge and has Regional Success:

The 2020-2021 Regional DECA competition was held virtually throughout the month of December. Region 9 DECA's membership this year consisted of more than 200 students from seven high schools across Central New York along with North Syracuse Junior High School. The high schools competing this year included: Phoenix, Liverpool, Solvay, Central Square, East Syracuse-Minoa, Skaneateles, and Cicero-North Syracuse High School. Each year, the competition includes future marketing/management leaders' events consisting of a 100-question college level marketing/management test. This year, because of social distancing requirements, students took the test online and performed/recorded an online role-play with a member of the business community. ...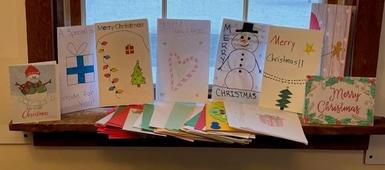 National Junior Honor Society Spreads Holiday Cheer:

Members of the National Junior Honor society at North Syracuse Junior High School helped spread holiday cheer this year in many ways. The students created cards for military members stationed overseas and also for elderly community members in nursing homes that will not be able to see family this holiday season. The students made the cards at home and brought them in for distribution. Members were also busy with thier Annual Holiday Food Drive that benefited our own NSCSD community.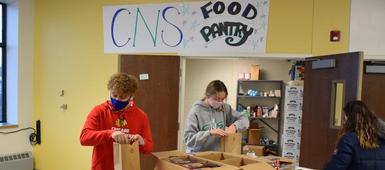 C-NS Snack Pack Program Provides Nourishment and Knowledge:

During the 2019-2020 school year a pair of social studies teachers at Cicero-North Syracuse High School, Matt Root and Mark Parrish, approached their school's administration about implementing a backpack food program for students in need at the school. The purpose of the program was twofold – to provide actual service and experience for senior Participation in Government (PIG) students and to serve those in need in the students' own community. Modeled after a food pantry program he learned about at SUNY Potsdam, Matt "pitched" the concept to administration. "By definition, students taking Participation in Government should be actively engaged. The very intent of the class is to broaden their understanding of government ...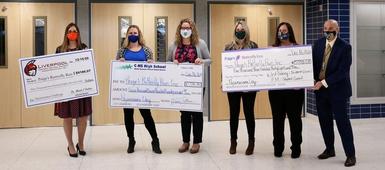 Four CNY School Districts Come Together for Paige's Pajamarama:

Redemption was sought and alliances were formed as the North Syracuse and Liverpool school districts renewed their friendly battle to be named top supporter of Paige's Butterfly Run, Inc. and Paige's Pajamarama. Paige's Pajamarama is a charity event allowing students to wear their pajamas to school when making a donation to Paige's Butterfly Run, Inc., an organization which supports children with pediatric cancer at Upstate Golisano Children's Hospital. In 2019, C-NS students challenged Liverpool High School students to raise more money for Paige's Pajamarama by creating a challenge video , which went viral. While the 2019 challenge was initially only for the high schools, involvement grew and the event expanded to all schools ...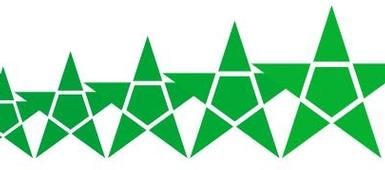 NSCSD Shining Stars:

The COVID-19 pandemic has led to unexpected challenges to both teaching and learning but we know that many of our students and teachers are thriving in this environment. We also know other staff are going above and beyond to keep students and families safe and informed. We'd love to hear (and share) the inspirational stories you have so we can keep the positive vibes going. If you'd like to recognize a North Syracuse Central School District student, employee or even a volunteer, please complete a short online form giving us some basic information. Click here to "nominate" a Shining Star! Click here to see who has already been recognized as NSCSD Shining Stars!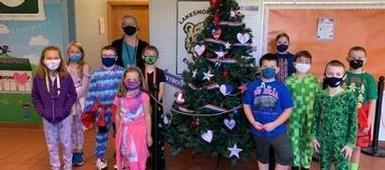 Lakeshore Road Elementary 3rd Grade Classroom Holds Trees for Troops Fundraiser:

Students in Mrs. Osborne's third grade classroom at Lakeshore Road Elementary School recently organized a fundraiser to provide trees to deserving military families this holiday season. The effort raised $300, allowing 10 trees to be distributed to military families this holiday season . Mrs. Osborne and her students want to extend A HUGE thank you to all that participated in this fundraiser!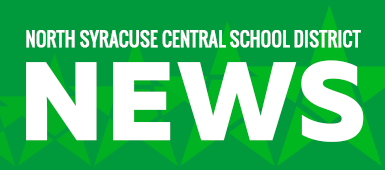 District Provides Revised Instructional Expectations for Grade 5-12 Students:

As the North Syracuse Central School District moves through the 2020-2021 school year, significant time has been spent reflecting upon and evaluating instructional delivery in order to provide the best possible educational experience for students. When the District abruptly shifted to virtual/online learning in the spring of 2020, much was learned from the experience. This past summer, the District worked to develop instructional models in accordance with New York State educational mandates and and safety standards. When school buildings opening in the fall, the District was challenged with providing instruction in both hybrid and remote environments. On December 4, the District announced revised instructional expectations for students in grades 5-12 to address challenges students ...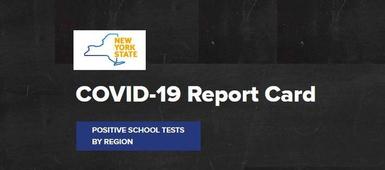 New York State COVID-19 Report Card:

Beginning November 30, the District will no longer send separate letters for each positive COVID-19 case. The New York State Department of Health and Department of Education has created a COVID-19 School Report Card on which the NSCSD posts updates each school day. Click here to access the NYS School report card . To view information for the entire North Syracuse Central School District, click the public schools button and then type "North Syracuse CSD" into the search box. To view information for an individual school, type that school's name into the search box. This is an excellent resource that provides the following information: • An indication if a school is located in a red, orange, or yellow zone • ...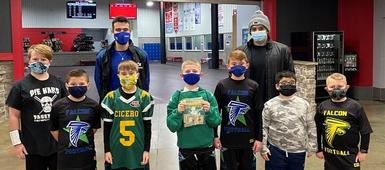 Paige's Pajamarama "Team C-NS" gets support from Cicero Falcons:

Members of the Cicero Falcons Pop Warner football team came together to support Cicero-North Syracuse High School students in the Paige's Pajamarama competition. While many of these players participated in pajama day fundraising efforts in their schools, they were inspired to continue the fundraising efforts together as a team. These football players raised an additional $150 through a virtual pajama day fundraiser. C-NS Principal's Cabinet members Giorgio Rawda and Gus McElwain were able to visit a practice to collect the Falcon's donations. Donations for Paige's Butterfly Run in support of Team C-NS are being accepted through Wednesday, 11/25. To donated, simply Venmo @PaigesButterflyRun-Inc. and put C-NS High School in the ...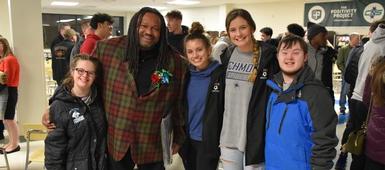 C-NS High School's Pete Moore Named Claes Educator of Distinction:

Pete Moore, who has been named a Claes Nobel Educator of Distinction by the National Society of High School Scholars, is pictured above with one of the many groups of C-NS students who came to support him as he was inducted into the 2020 Wall of Distinction in February, 2020. Pete Moore, an educator at Cicero-North Syracuse High School in Cicero, NY, was recently selected as a Claes Nobel Educator of Distinction by the National Society of High School Scholars (NSHSS). A role model to pupils, Pete was nominated by a student for outstanding dedication and commitment to excellence in the profession. Each year student members of NSHSS are invited to nominate the educator who has made the most significant contribution to their academic ...
<< Previous Next >> Viewing 61 - 80 of 414 stories