March is Kindness Month at Roxboro Road Middle School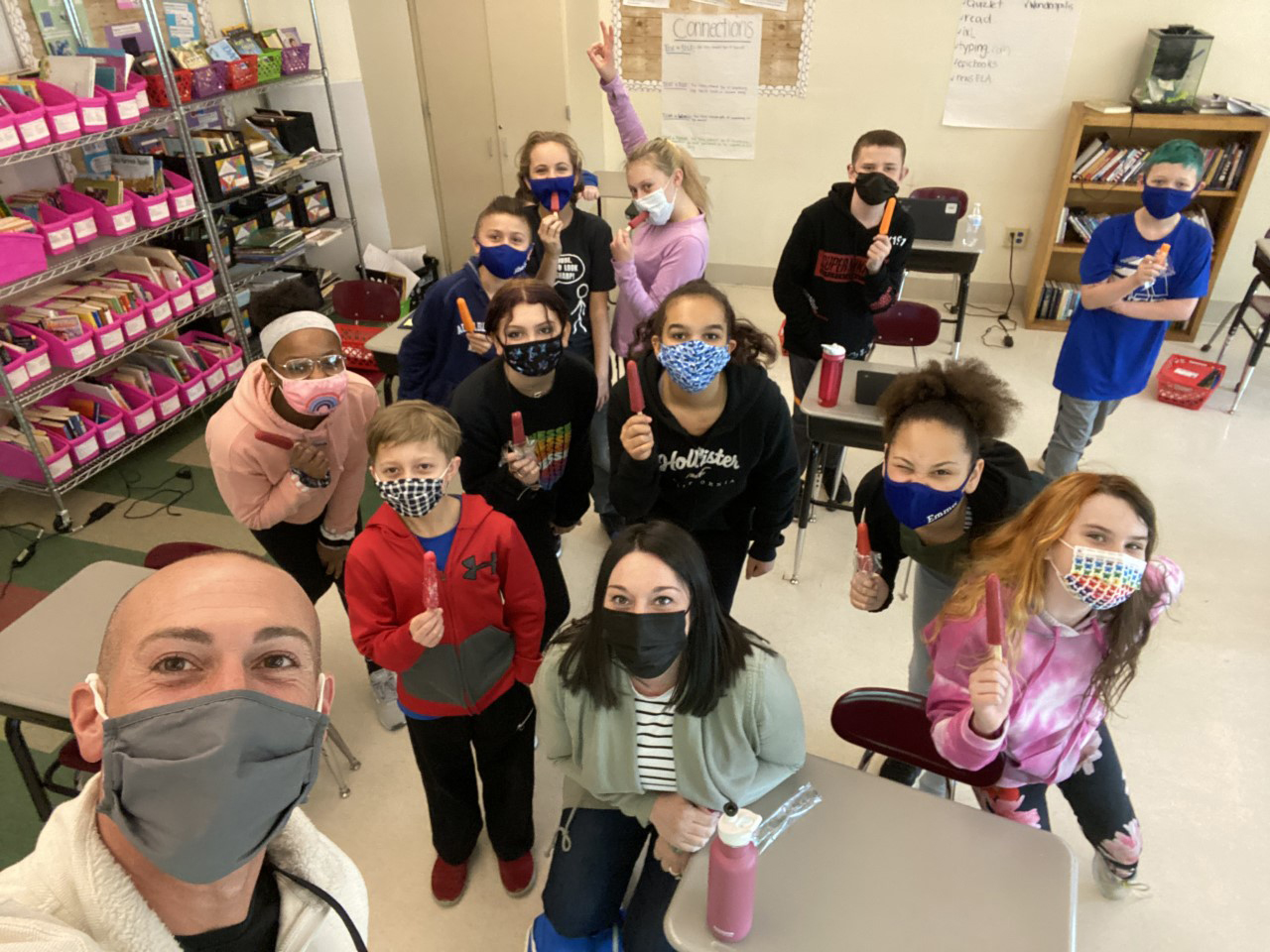 Students and staff at Roxboro Road Middle School are doing their best to turn the Month of March into a big celebration of kindness! Melissa Potratz, a 7th grade teacher at Rox recently reached out and shared the school's "Kindness Calendar" on behalf of herself, Chris Chirinos and the school's Student Council and Positivity Project.

Throughout the month, the school community is invited to take part in the many themed days such as the Ice Cream Social (distance) which is pictured, Lucky Charm and Rainbow Days. Event organizers are also hoping to wrap the entire building with a kindness chain, made of links added each time someone performs an act of kindness. Great job Roxboro Road Middle School and keep up the kindness! Mr. Chirinos is pictured below with the start to the school's kindness chain.