Northstars, May the 4th be With You!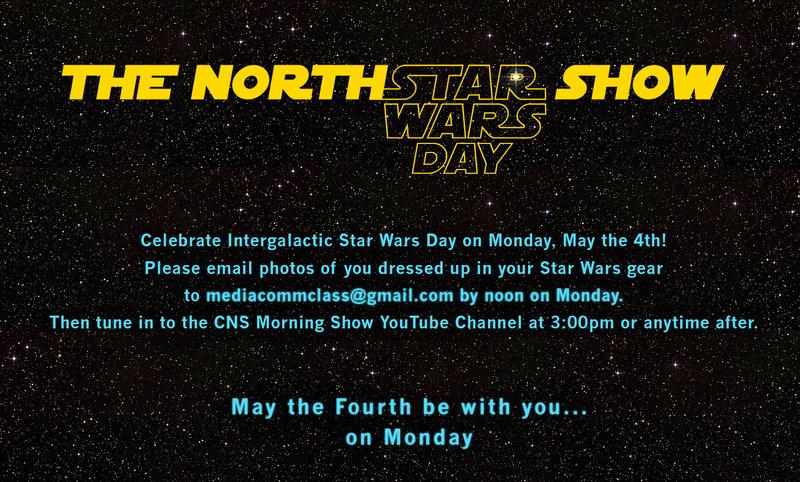 Attention Northstar padawans and masters (students and educators)! Monday is May the Fourth, Intergalactic Star Wars Day! In case you've been living under a Tataouine sand dune, the reason for this is because May the fourth sounds like May the Force....
To celebrate, the CNS Media Comm classes are going to have a Star Wars themed Northstar Show airing at 3:00pm on the CNS Morning Show YouTube channel found here:
https://www.youtube.com/channel/UCTDdadGhQYsqVvBHvXInyzw
We are asking that you email photos of yourselves dressed in your finest Star Wars coverings (clothes) to
mediacommclass@gmail.com
by noon on Monday. Then at 3:00pm, or anytime after, check out our slideshow that your photo will be featured in.
Thank you and may the force be with you.