C-NS Sophomore takes first place in first place in the New York- New England Oratorical Contest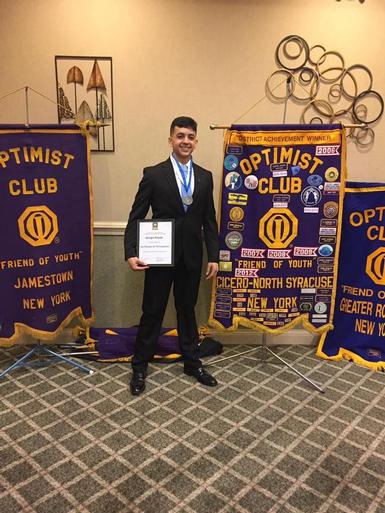 Congratulations to C-NS Sophomore Giorgio Rawda, who recently won first place in the New York-New England Oratorical Contest on Saturday, April 26. Giorgio won the Cicero-North Syracuse Optimist and CNY Zone contests to qualify for the competition, which was held in Utica, New York.
Giorgio competed against five other district contestants who each had to give a 4-5 minute speach on the topic of : "Is There a Fine Line Between Optimism and Reality?" He won a $2500 scholarship by winning first place and will now represent the New York-New England District in July in St. Louis.