District revising timeline for renovations to KWS Bear Road Elementary School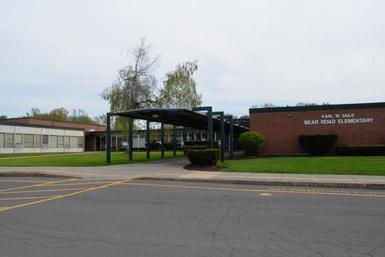 The North Syracuse Central School District and its Board of Education are working to create a revised timeline for capital project renovations at KWS Bear Road Elementary School after receiving construction bids approximately $12 million over the approved project budget.
As a result of the large difference, the District will not be proceeding with renovations at the school until it is able to come up with a revised project plan.
North Syracuse Central School District's Associate Superintendent for Business Services, Don Keegan, spoke about the change saying, "As educators it is our job to provide the best educational environment for our students and as financial stewards of tax payer dollars, it is our job to appropriately and efficiently utilize the funds we receive. We are committed to doing both of those things and in order for that to happen, we need to make some revisions to our original plan by working with experts in the field."
Over the next several months, District staff will work with their architects and construction manager to evaluate available options. Because of the changes, the project will not start as planned, in the summer of 2019. As a revised plan is developed, it will be communicated to staff, students, families and the community.
Associate Superintendent Keegan added the following, "The fact that the KWS Bear Road Elementary School building is in need of repair remains the same and we are committed to making the necessary building improvements. We will now go back to the drawing board and determine how to renovate the building in a fiscally responsible manner."
By The Numbers:
The district does not increase the tax levy for capital projects until the projects have been completed. Therefore, no taxes have yet been levied relating to the KWS Bear Road construction project.