Smith Road Elementary students celebrate writing!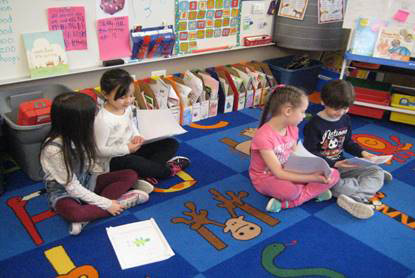 First grade students at Smith Road Elementary School recently had the chance to celebrate writing as part of their school day. A Writer's Celebration was held on Friday, April 20. Students from Mrs. Courtright's, Mrs. DeSpirito's, Miss Evans', and Mrs. Marlow-Aherns's first grade classes all joined together to read to share their favorite published book that they wrote last marking period.

The students had a great time celebrating the hard work and creativity of their peers!