Budget priorities align with Vision2020: Brighter Together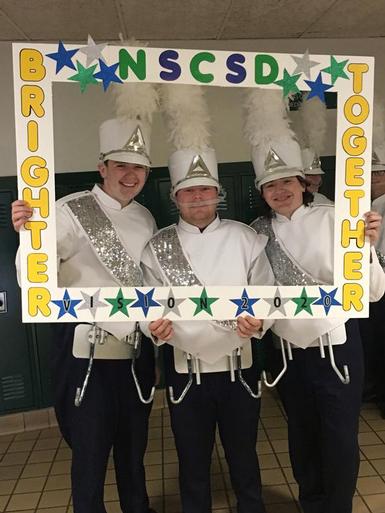 On April 2, 2018 the North Syracuse Central School District Board of Education adopted a $163,200,980 budget proposal for the 2018-19 school year. The proposed budget will be voted on by district residents on May 15.
The budget proposal demonstrates the district's commitment to student success by providing enhanced opportunities that align with Vision2020: Brighter Together.
Vision2020 provides a road map to move the district forward in its mission of providing educational experiences and opportunities that inspire students to reach their individual potential as productive citizens. Vision 2020 and our areas of focus remained the priority as decisions were made in terms of where to best allocate resources.
The work that the community has done over the last few years to develop our mission and vision has provided a focus. This budget allows this work to come to life.
The proposed budget includes a net increase of six positions to support Vision2020's eight focus areas. This includes expanded course offerings at Cicero-North Syracuse High School, special needs inclusion, English Language Learners and an additional School Psychologist to address the social emotional needs of our students.
Additional electives at the high school will result in seniors taking advantage of opportunities to further determine their areas of interest that may lead to college and career choices, as well as increasing the level of rigor that colleges are seeking.
I want to thank our administration and Board of Education for their hard work on this year's proposal. I believe that Vision2020:Brighter Together is well supported here and that the taxpayers are being asked to support a fiscally-responsible proposal. Your consideration of this proposal is greatly appreciated.
Annette Speach, Superintendent of Schools
Click here to download the district's 2018-2019 budget newsletter