Middle school FCCLA students participate in state leadership conference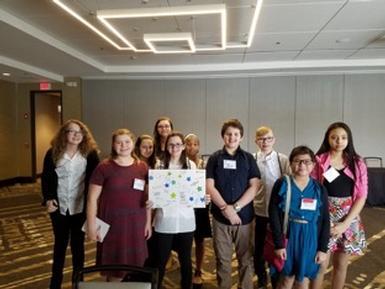 Family, Career and Community Leaders of America (FCCLA) students from Roxboro Road Middle School and Gillette Road Middle School recently attended the New York State FCCLA Leadership Conference. The conference provided students with the opportunity to interact with, and learn from other FCCLA students from around the state.
During the March 22 event held at the
Double Tree Conference Center in East Syracuse
, students engaged in various workshops such as:
Your Digital Tattoo & Online Image
,
Traffic Safety
,
Dress for Success
and a culinary demonstration. This was an outstanding experience for our FCCLA students and gave them the opportunity to showcase their leadership skills.