District receives "Be the Change for Kids" award for Exploring Computer Science at Gillette Road Middle School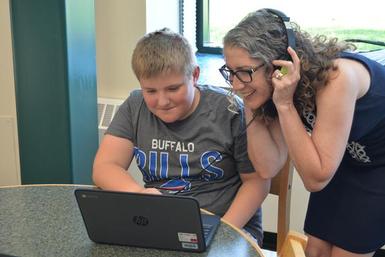 Congratulations to Gillette Road Middle School's successful "Exploring Computer Science" program, for recently being recognized be the New York State School Boards Association with a 2017 Be the Change for Kids Innovation Award!
Students and staff involved with the program traveled to Albany on September 27, along with North Syracuse Central School District Superintendent of Schools Annette Speach and Board of Education member Erin McDonald, to be recognized and receive the award's $5,000 check!
Click here to see Spectrum news coverage about the award.