Smith Road Elementary
---
CONTACT
Greg Stone - Principal

5959 Smith Road
North Syracuse, NY 13212

P: (315) 218-2800
F: (315) 218-2885

School Hours:
9:15 a.m. – 3:20 p.m.
TWITTER
News from Miss Zawadzki, ADA-PEP Counselor
Alcohol Drug Abuse Prevention Education Program
Welcome back Smith Road families! I hope everyone has settled into the school year nicely. I am looking forward to another great year as your ADA-PEP counselor! The ADA-PEP program provides classroom instruction, educational groups, and counseling to encourage students to make healthy choices and promote self-awareness. I will be visiting classrooms for ADA-PEP lessons throughout the year.
During weekly ADA-PEP lessons, students will learn skills that help them:
- understand and identify their feelings
express their feelings in appropriate ways
- develop communication skills
- be a good friend
resist peer pressure
make healthy decisions
deal effectively with stress in their lives
In addition to skill building, third grade students receive age-appropriate information on tobacco and smoking and our fourth grade students will be learning about Internet safety. I will also help our fourth graders prepare for the middle school transition with informational classroom lessons and the Peer to Peer field trip. Fourth grade parents, look for more information from me this spring!
If you would like more information on ADA-PEP, you may contact Miss Zawadzki at school on Mondays.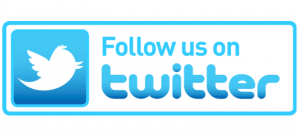 @SmithRoadEl

School News
Snow day, delay and early closing information:

Winter weather has come to Central New York and the North Syracuse Central School District wants to remind our families and community members of some important snow day, delay and early closing information. SCHOOLMESSENGER - The district uses SchoolMessenger to notify parents, guardians and district staff of emergency school closings, delays and early dismissals. The system generates an automated phone call, email message – if an email address has been provided to the district – ...

more >>
School Open Houses Taking Place:

Welcome to the 2018-2019 school year! Our first full week of school is also filled with many open houses for buildings and grade levels. Open houses begin on Sept. 12 and individual building events are listed on the calendar sent home in August and on our online calendar . Be sure to attend your child(ren)'s open house to learn about their school and meet the teachers! Have a great school year!

more >>
Register your new student now!:

STUDENT REGISTRATION The 2018-2019 school year begins on September 5 and registration has begun! Whether your family is brand new to the North Syracuse Central School District or you have older children enrolled here, it is important to register any new students for the upcoming school year! Register early and beat the August rush! If your child has been attending school in NSCSD, there is NO ACTION REQUIRED. This pertains only to those students who have moved into the district ...

more >>
School Report Card meetings scheduled:

Each year, the North Syracuse Central School District provides a summary of academic performance for students who took New York State Assessments the previous school year in a special newsletter. Click here to view/download a copy of that newsletter. New York State Report Cards provide comprehensive data for all districts in the state, including enrollment, demographic, attendance, assessment, accountability, graduation rate and much more. The comprehensive state reports are available online ...

more >>
Smith Road Elementary proudly present's "Cinderella, Kids" featuring the 4th grade musical club:

Smith Road Elementary proudly present's "Cinderella, Kids" featuring the 4 th grade musical club. Riley Mayer stars as Cinderella and Donovan Manley as Prince Charming. The performance is Saturday, May 12 th 1:00pm at CNS High School. Tickets are $3.00 per person at the door. Contact Smith Road's musical director Becky Hall @ 218-2800 or rhall@nscsd.org with any questions. We hope to see you there!!! Cast and Crew: Cinderella - Riley Mayer Prince Charming - ...

more >>
View more stories >>